SORRY, THIS PROPERTY IS SOLD.
36.0 ACRES (1,568,160 sq. ft.) WITH PANORAMIC VIEWS OF THE BAY OF FUNDY FOR SALE.
"INVEST FOR THE FUTURE, INVEST IN A LARGE 36.0 ACRE (1,568,160 sq. ft.) PROPERTY WITH PANORAMIC VIEWS OF THE MAJESTIC BAY OF FUNDY"
36 Acres of Land in Woodpoint, New Brunswick Overlooking the Majestic Bay of Fundy.
A Perfect Peaceful Place only 3 miles from down town Sackville, New Brunswick.

All Buyers Worldwide are Welcome to Buy this Land.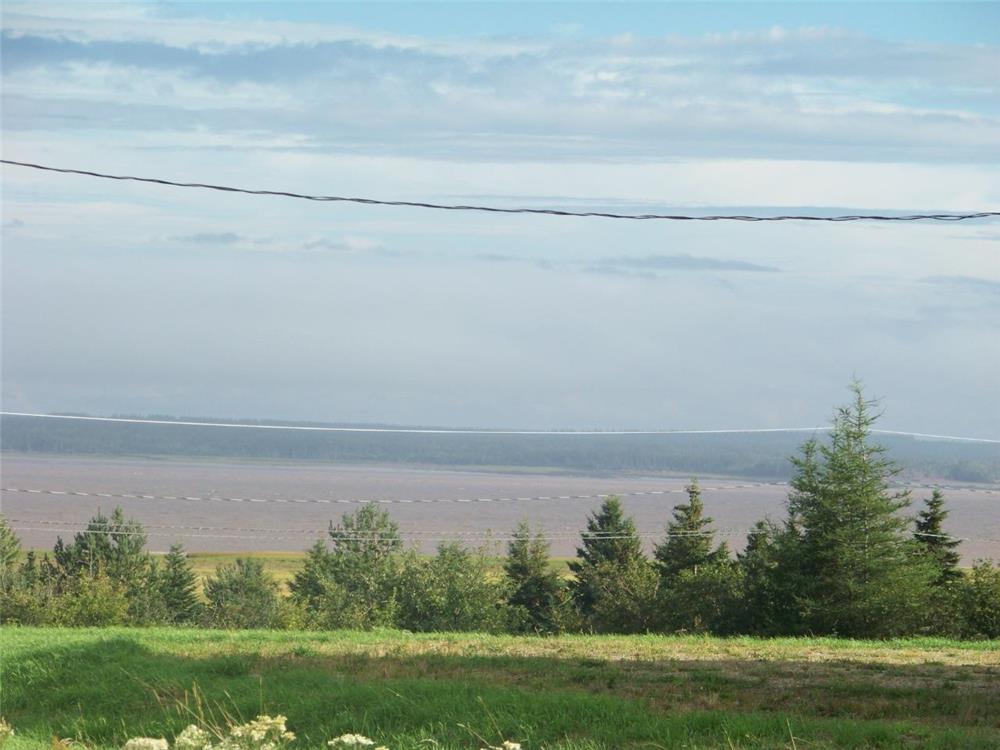 THE PROPERTY IS MIGRATED THROUGH THE LAND TITLES ACT OF NEW BRUNSWICK WITH GUARANTEED CLEAR TITLE. IT CONTAINS 36. 0 ACRES (1,568,160 SQ FT) WITH UTILITIES ON SITE AND IS READY FOR BUILDING ONE OR MULTIPLE RESIDENCES.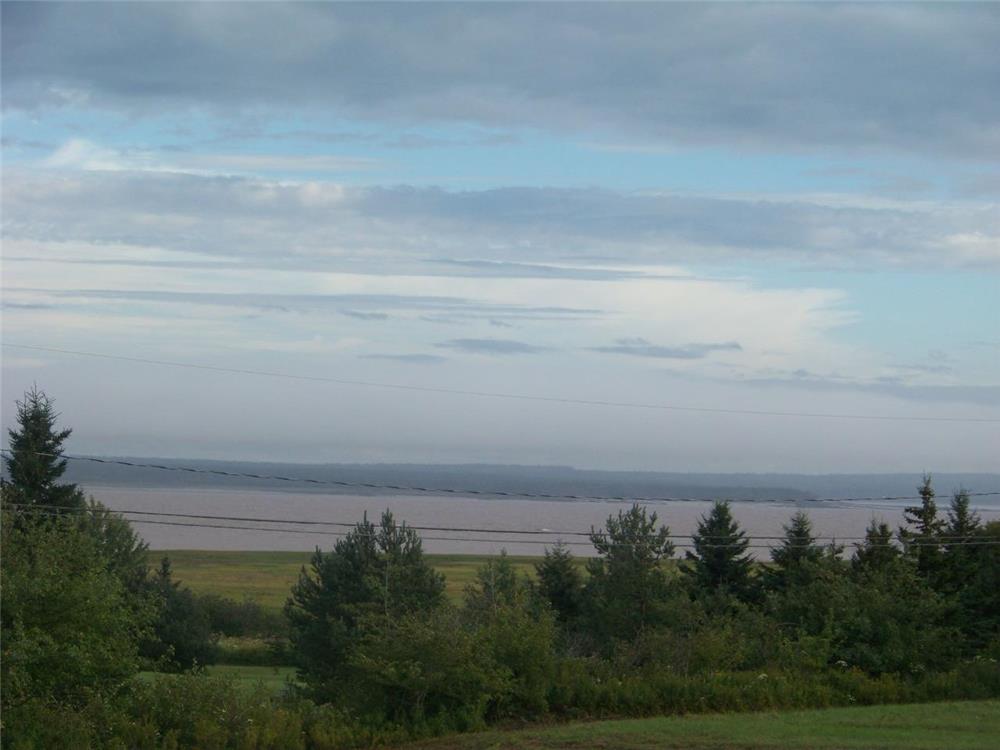 SIZE:
It is a magnificent 36 acres (1,568,160 square feet) and approved for residential construction. This property is elevated yet level and easy to walk. It is located approximately 3 miles from downtown Sackville, New Brunswick and a 30 minute drive to the City of Moncton. The property has an approved road frontage access on Route 935. The property is in an area of pristine nature with the freshest and highest quality of natural water and air that will definitely encourage anyone to get back to nature and living well. This area is not only pristine, it is also remarkably peaceful with virtually no crime and fantastic neighbors that enjoy nature and a "high quality of clean living" unobstructed by the negativity of city congestion. This rare property located in this most rare of places is high and dry and approved for building. Like the area surrounding it, the property comes with no building restrictions or building requirements leaving the owner with the right to do as they please on their own property. A true piece of peaceful estate sized paradise to get away from it all where the only only sounds you hear are the sounds of nature, even though you're only moments away from the amenities of the town of Sackville, New Brunswick, offering shopping, restaurants, entertainment, banks, schools, skate parks, Mount Allison University, etc. When you have the need for some city shopping and fun, the City of Moncton is only 30 minutes away and offers everything a large city would normally have. This is the perfect place to get away and unwind on a property large enough for yourself, your whole family and all their friends!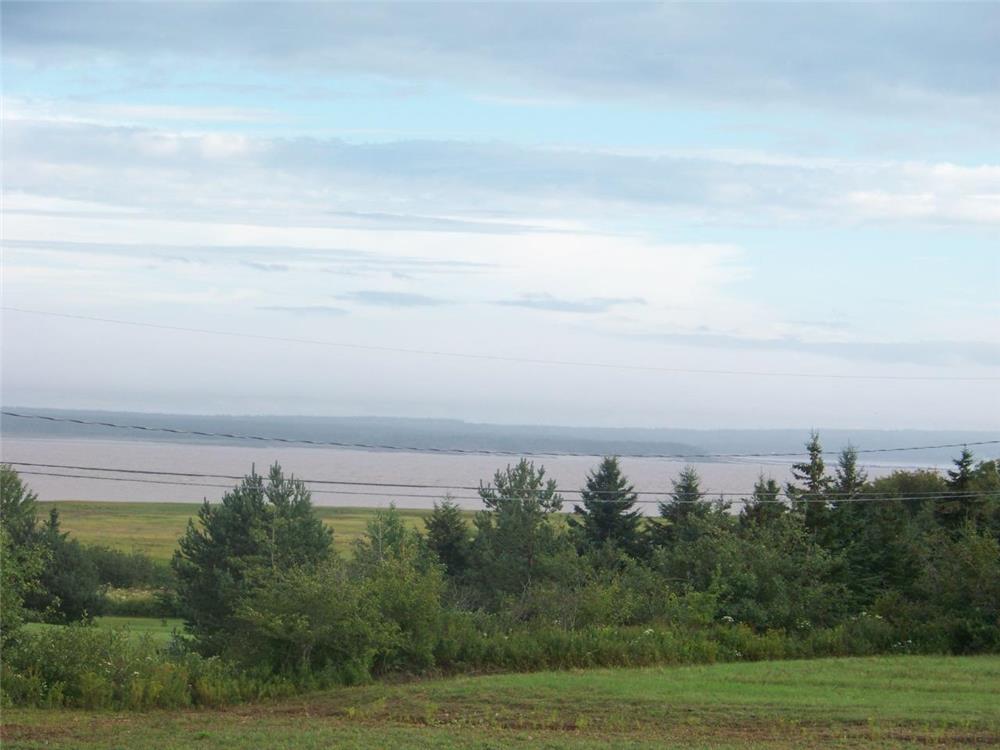 SERVICES:
All services, phone, electricity, high speed internet and cable TV are provided on site. The property has road frontage on Route 935 with a Department of Transportation driveway approval in place. The amenities in the town of Sackville, New Brunswick are only a 5 minute car ride away. The panoramic views of the Bay of Fundy are breath taking, especially when the world's highest tides start rolling in! There are excellent streams, rivers and lakes near the property for fishing, hiking, bird watching, etc. There are also excellent trails where you can ride your bike, ATV, Horse, Snowmobile, Etc. without any issues. In fact the trails stretch for hundreds of miles across New Brunswick, Canada and Maine, USA with many stop points for fuel and lodging along the way. The town of Sackville, New Brunswick offers excellent shopping, restaurants, churches, schools, community parks, festivals, etc. They also offer needed services such as hospitals, international banking, post secondary university and virtually everything else a major town has to offer. All of this within a 5 minute drive from the property defined by peaceful wholesome natural environmental living.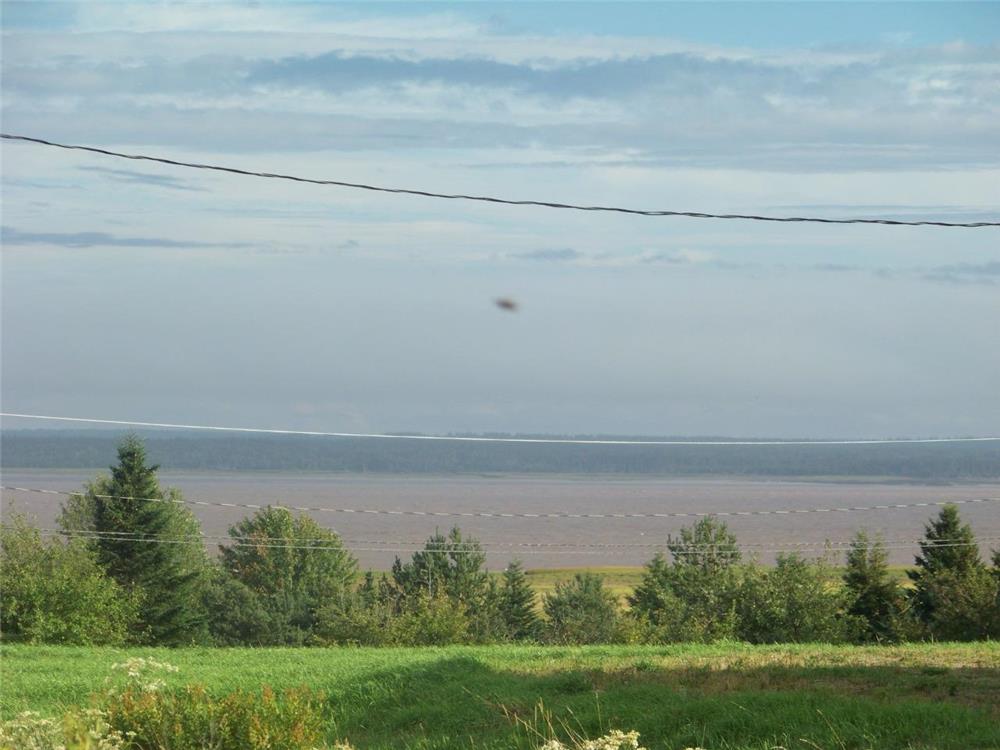 THE VIEWS OF THE MAJESTIC BAY OF FUNDY ARE INCREDIBLE
LOCATION:
THIS PROPERTY NOT ONLY OFFERS INCREDIBLE MAJESTIC VIEWS OF THE BAY OF FUNDY BUT IT IS ALSO LOCATED VERY CLOSE TO THE TOWN OF SACKVILLE, NEW BRUNSWICK AND THERE IS A LOT TO DO IN SACKVILLE.



BELOW ARE THE LOCATION MAPS AND SITE PLAN OF THE PROPERTY.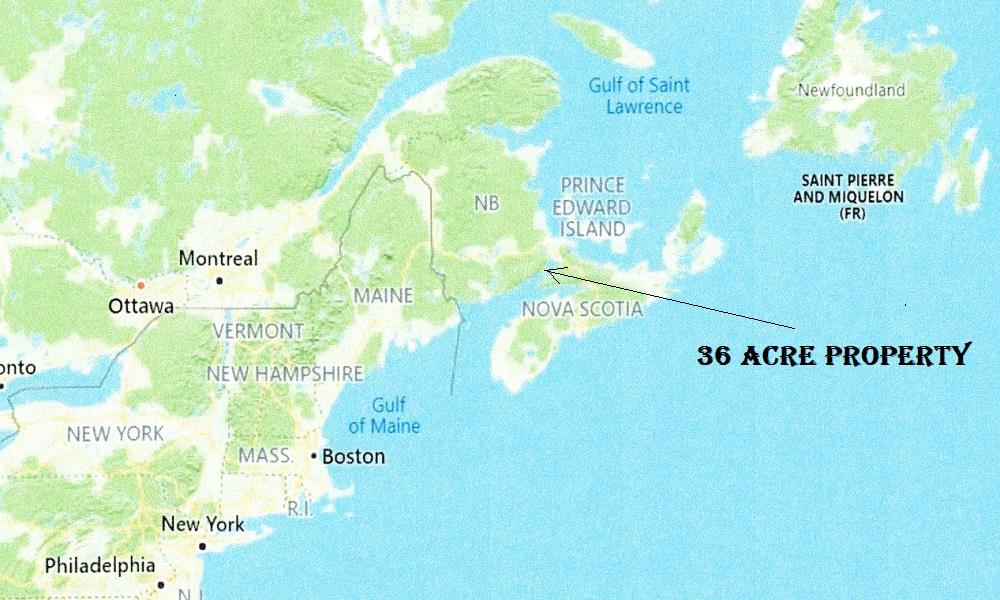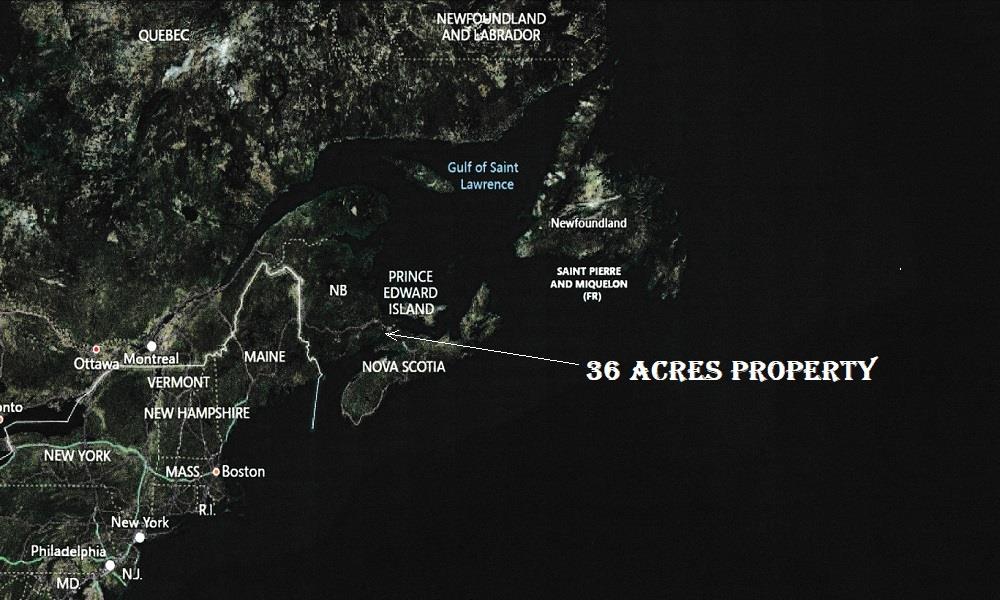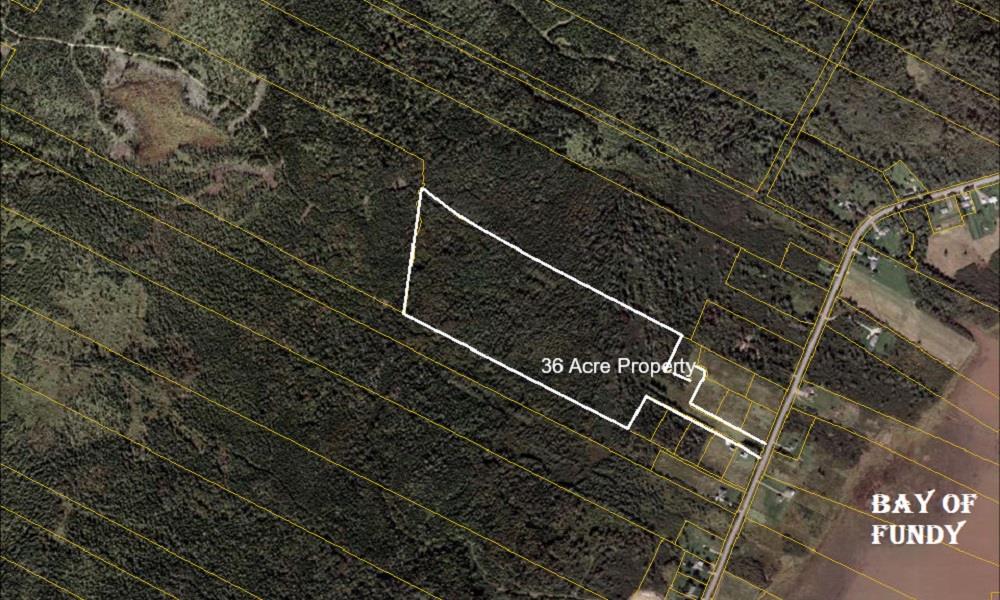 HERE'S AN AERIAL FOR THE TOWN OF SACKVILLE, 3 MILES FROM THE PROPERTY.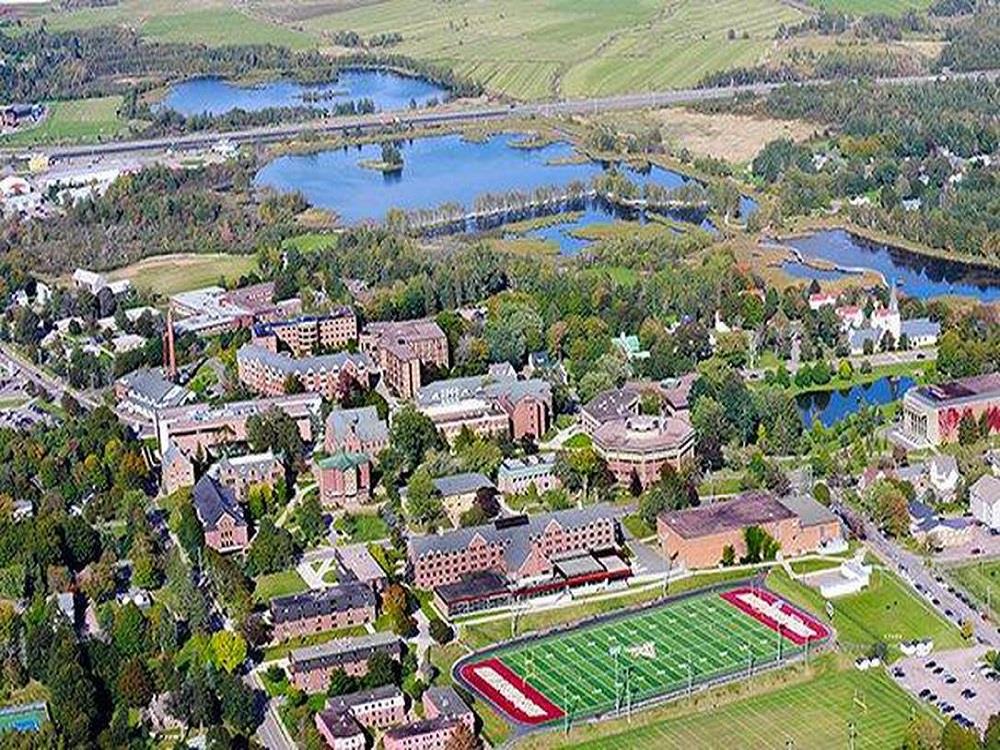 For those days you do want to go out and explore, it all starts moments from the property with all the Landmark attractions of Sackville, New Brunswick.
Interesting Places to Visit & Landmarks of Sackville, New Brunswick:
1. A 50m long covered bridge, built in 1916, which spans the Tantramar River on the High Marsh Road.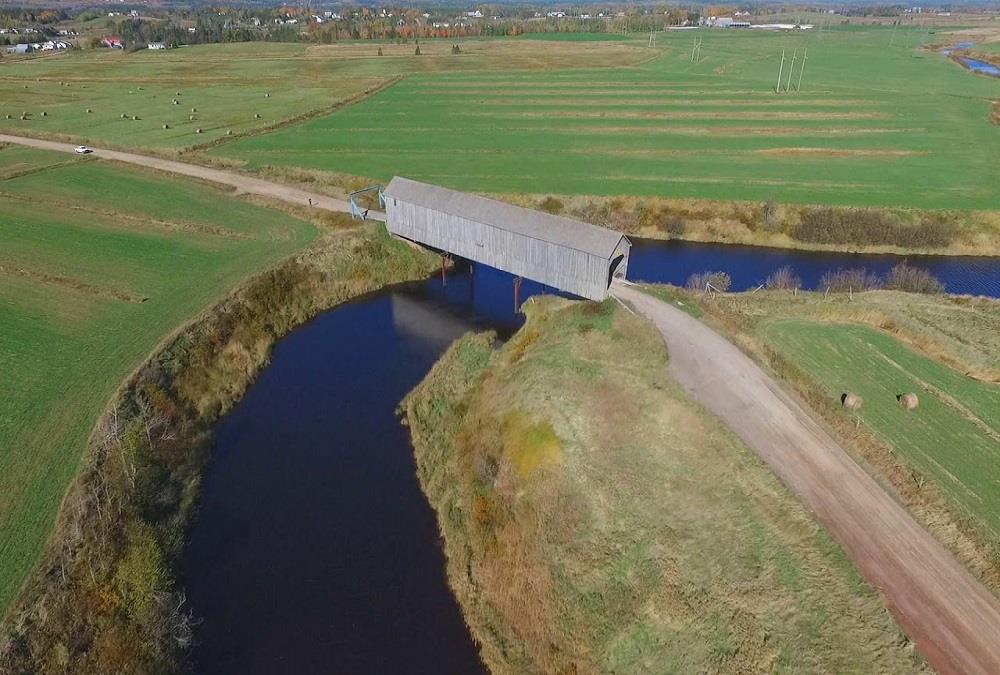 2. Cranewood: a Georgian house constructed of local red sandstone in about 1836 by William Crane. It was bought by Josiah Wood in 1867, and remained in the Wood family until 1966.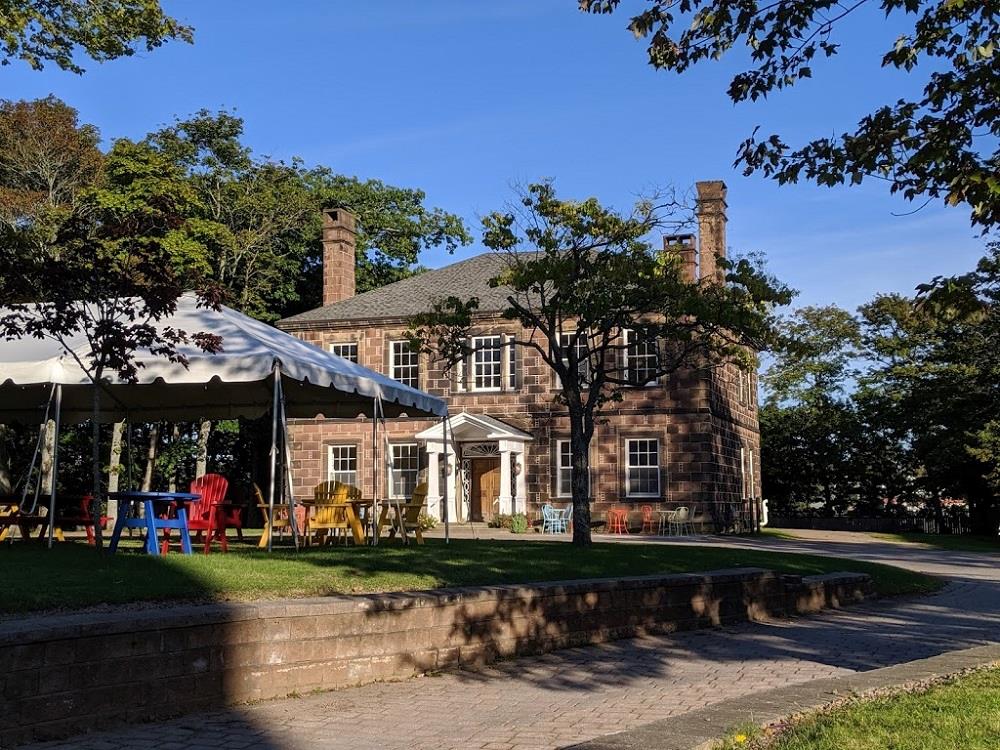 3. Mel's Tea Room: a 1913 neoclassical two-story building on Bridge Street, with large display windows and recessed doorway. Materials used in the building include brick from Pugwash, trimmed with stone from the local Read's quarry. In 1945 Melbourne Goodwin opened Mel's Tea Room in the building, resulting in renovations including the installation of neon sign, Carrera glass, 21 sets of Maritime-made booths, and a long soda fountain with twelve stools.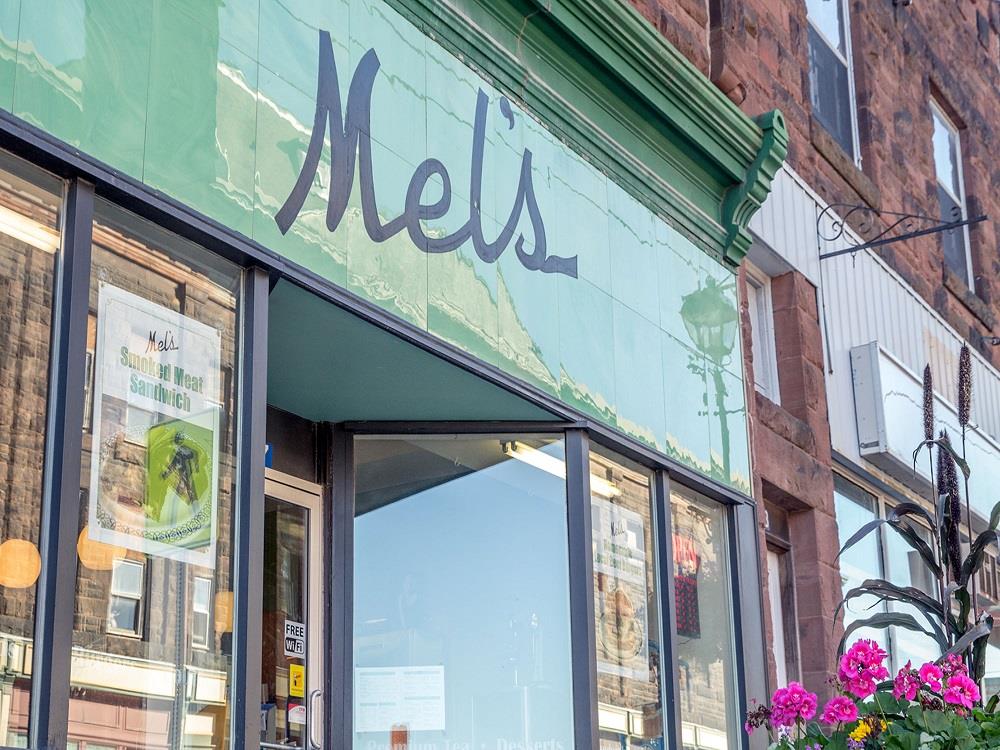 4. Campbell Carriage Factory: Sackville's first museum, the Carriage Factory was operated by the Campbell family for over 100 years, closing its doors in the 1950s.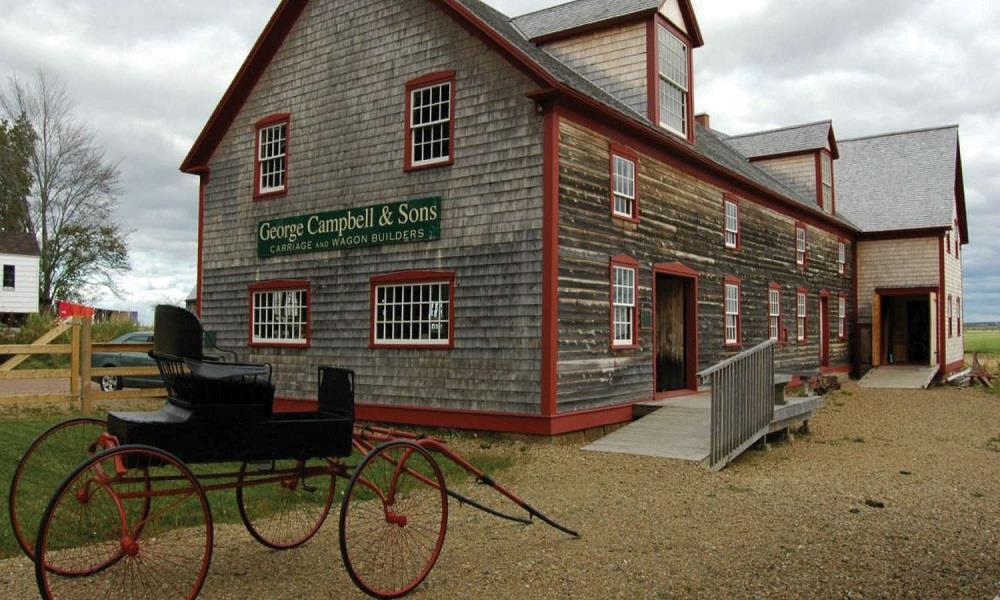 5. Captain George Anderson House, an octagon house built in 1855.

6. The Boultenhouse Heritage Centre, built by prolific shipbuilder Christopher Boultenhouse in 1840, built onto the front of the Bulmer House, which is believed to be Sackville's oldest house built in 1790. It houses wallpaper that is original to the house, imported from Paris, and believed to be one of only 3 or 4 examples of this type of wallpaper remaining intact in North America.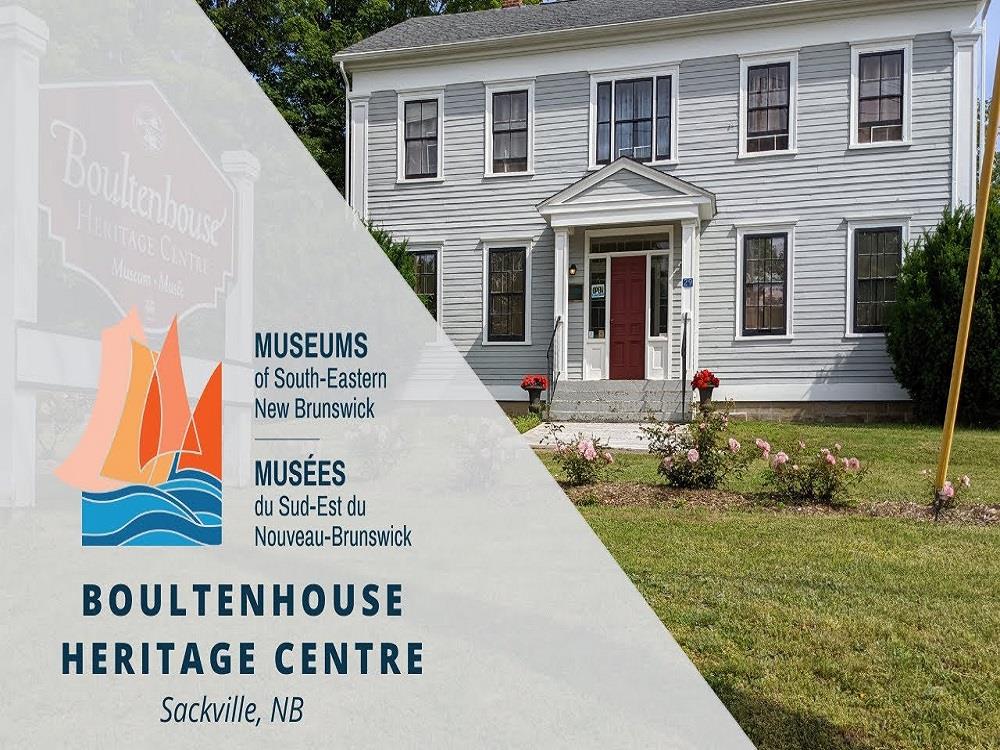 7. The Sackville Harness Shop is a complete tack and custom hand crafted leather shop and the only shop in North America which manufactures horse collars by hand. The company was formed in 1919. The building is thought to be Sackville's oldest, having been built in the 1700s.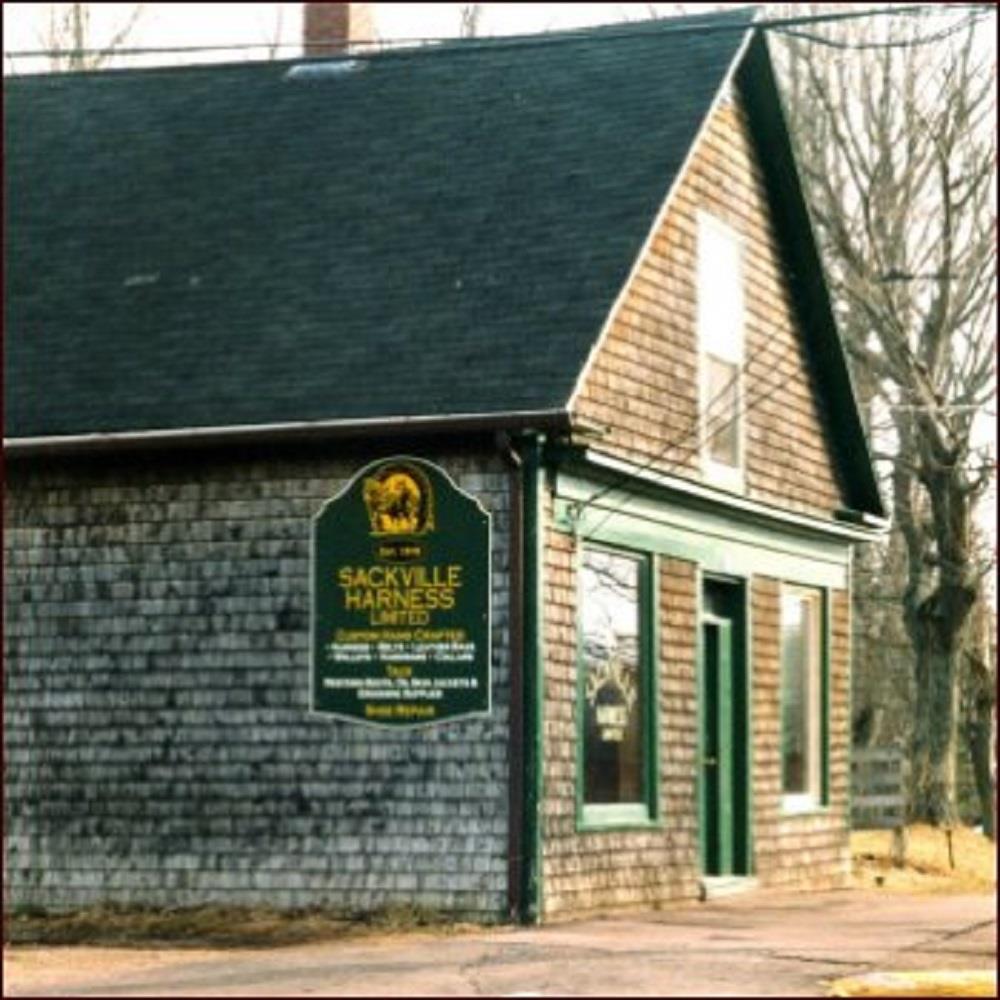 8. The Vogue Cinema: an Art Deco style building built in 1946.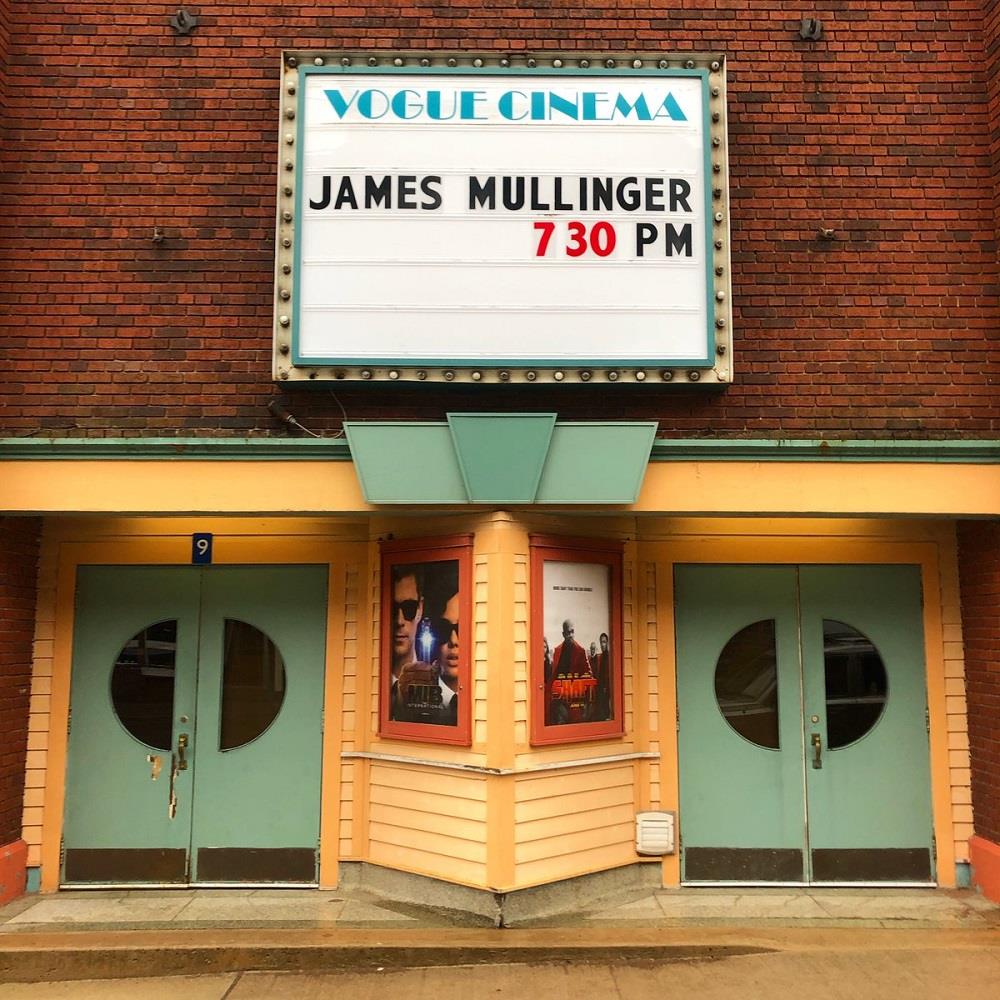 9. Last but certainly not least is one of the oddest points about Sackville, New Brunswick which not old at all. In fact it is a relatively new structure. It is currently the tallest building in Sackville standing some 144- feet high (about 12 stories) high. What is it? This is a question that is asked by many. It?s simply a large outdoor freezer. The food freezer is a featureless white cube-shaped structure used to store food.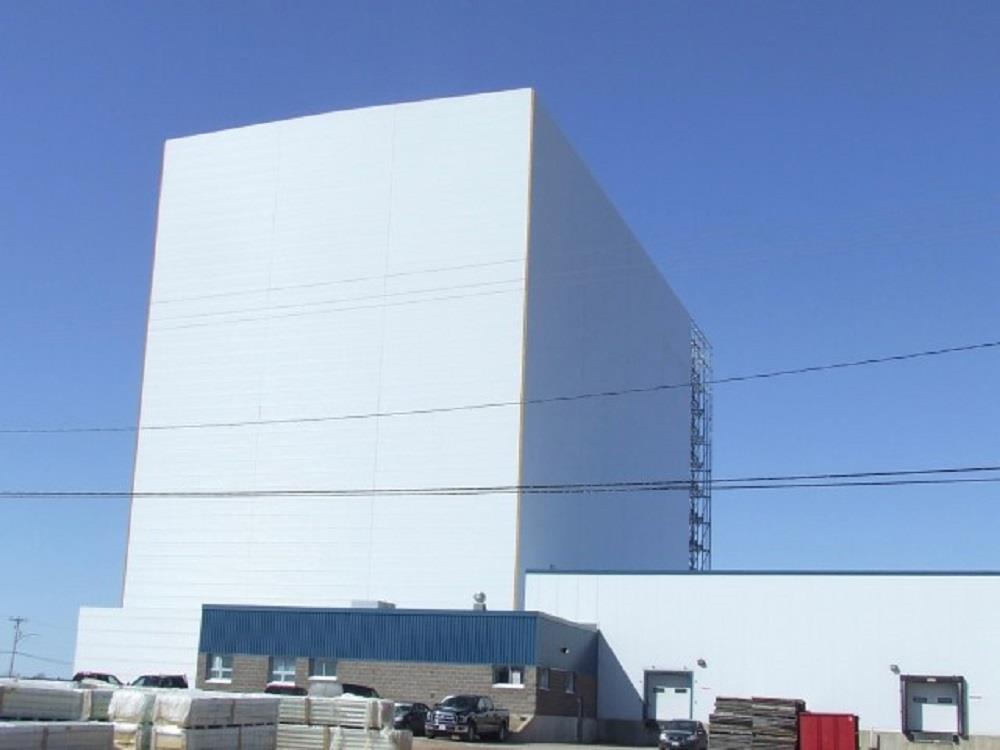 10. Finally the most exciting part of Sackville, New Brunswick is that it is home to Mount Allison University. There?s little to be said about how great Mount Allison University and how it ranks as the best Undergraduate School in Canada when independent organizations do it for you. To be specific, Mount Alison University has been recognized as the #1 primarily undergraduate university in Canada 22 times in the past 30 years ? a record unmatched by any other university, in Canada. If you?re looking for a top notch undergraduate school, there is none better than Mount Alison University in Sackville, New Brunswick.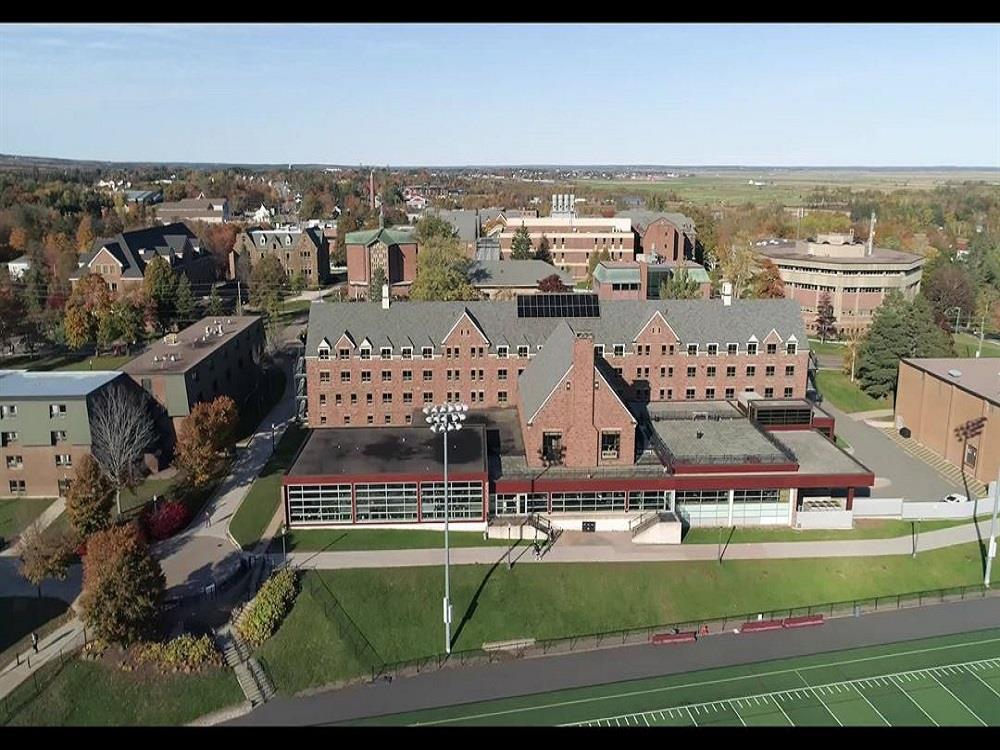 Moncton, located only 30 minutes to the North, offers everything a big city has to offer and more...

Can you name where you would find Canada?s most popular tourist attraction for over 90 years which is as fascinating for adults as it is for kids??? It's none other that the world famous Magnetic Hill, Moncton, New Brunswick.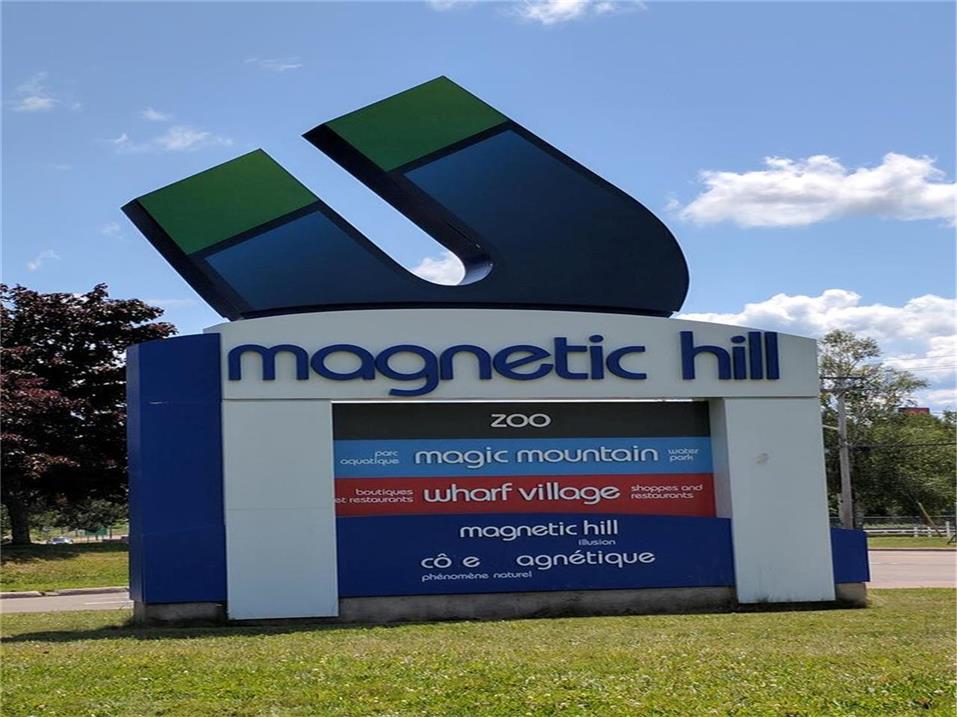 This is one of only a few places on Earth where you can experience a real life optical illusion. You start by driving to the bottom of what?s known as Magnetic Hill; you then put your car in neutral, take your foot off the brake and watch and feel as your car is pulled back up to the top of the hill you just drove down completely opposite of anything you?d expect. It is completely opposite of what common sense and logic tells you should happen. Impossible, yes but 1000's of people leave amazed everyday and the experience never gets old.

Many people hypothesize why your car is being magically pulled up the hill but the truth is, they are all just that - Hypothesis. None the less, it is a ton of fun.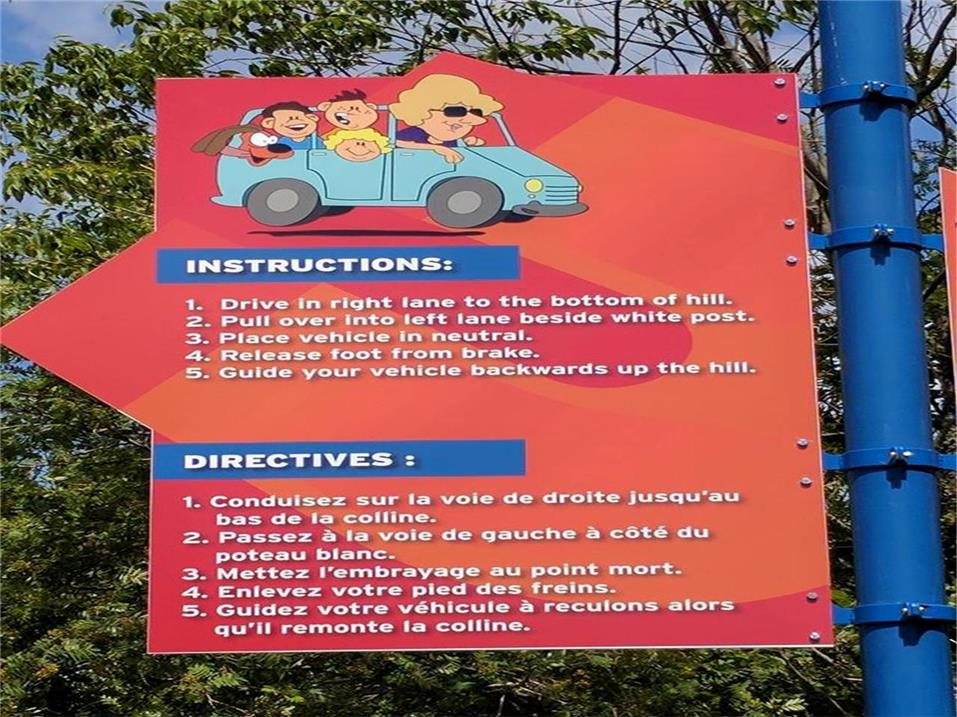 This naturally occurring mystery was the cornerstone of what has become New Brunswick?s premium attraction destinations that now features fun for everyone in the family. Great attractions like New Brunswick?s largest casino, top rated full service winery, the best provincial animal zoo and the best provincial water park can fulfill everyone?s sense of adventure and exploration. However Magnetic Hill attractions don?t stop there, there is also Skydive Moncton, TreeGo Moncton, one of New Brunswick?s finest Golf Courses, Mountain Woods golf Club and of course the massive 50,000+ Magnetic Hill Concert Site.

If all this excitement wears you out, take a short drive (20 minutes) over for a relaxing day at 'Parlee Beach' where you can soak up some rays, take a long walk on the beach or sit, relax and watch the boats go by....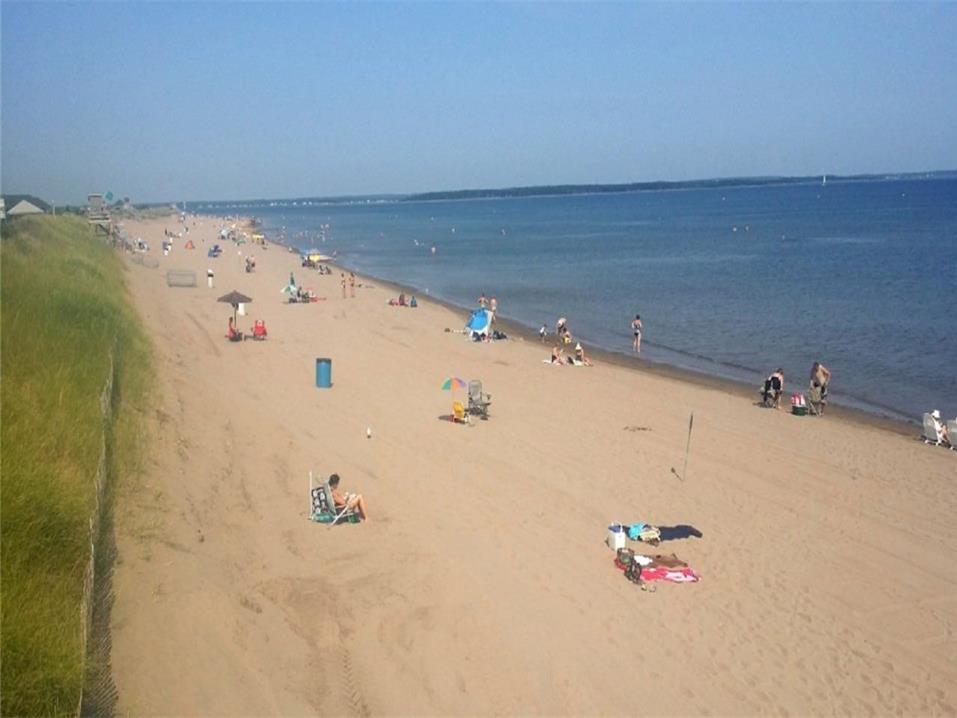 There's also the 'Magnetic Hill Winery' - An award-winning winery that overlooks the city from the cellar of a 19th-century historic site. You can settle in after sipping at the namesake bed & breakfast.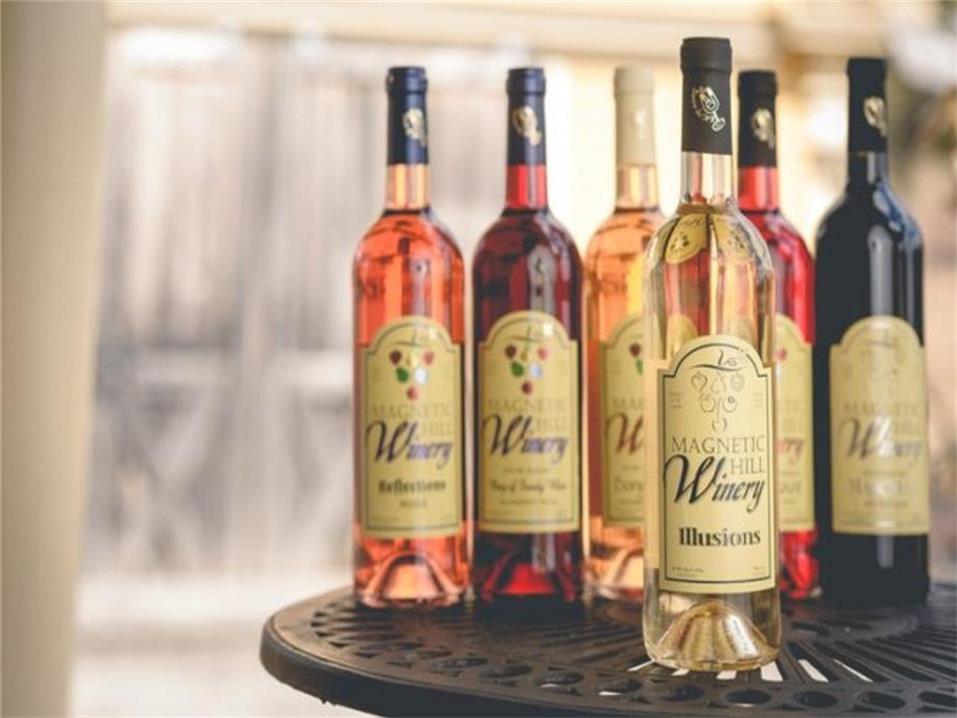 Magic Mountain Water Park - Four zones of family fun, from rides and slides to games and mini golf, this makes for some serious summer excitement.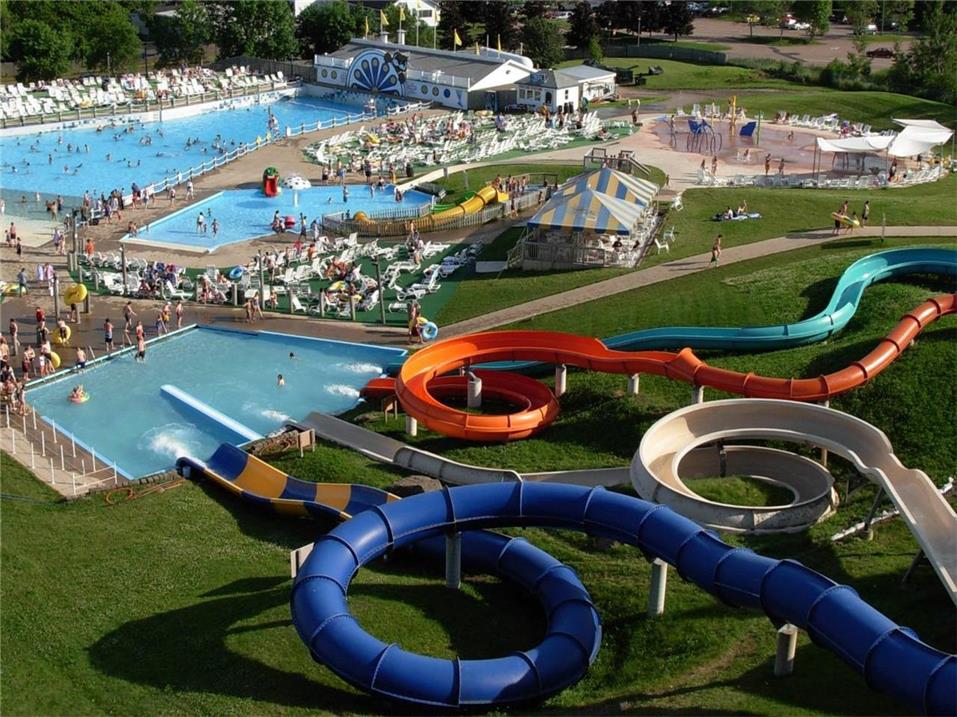 For night time fun check out 'Casino New Brunswick' - A full service luxury hotel, spa, and concert venue makes this no ordinary casino. The state-of-the-art gaming tables, slot machines and great restaurants are also on the ticket for an evening of fun.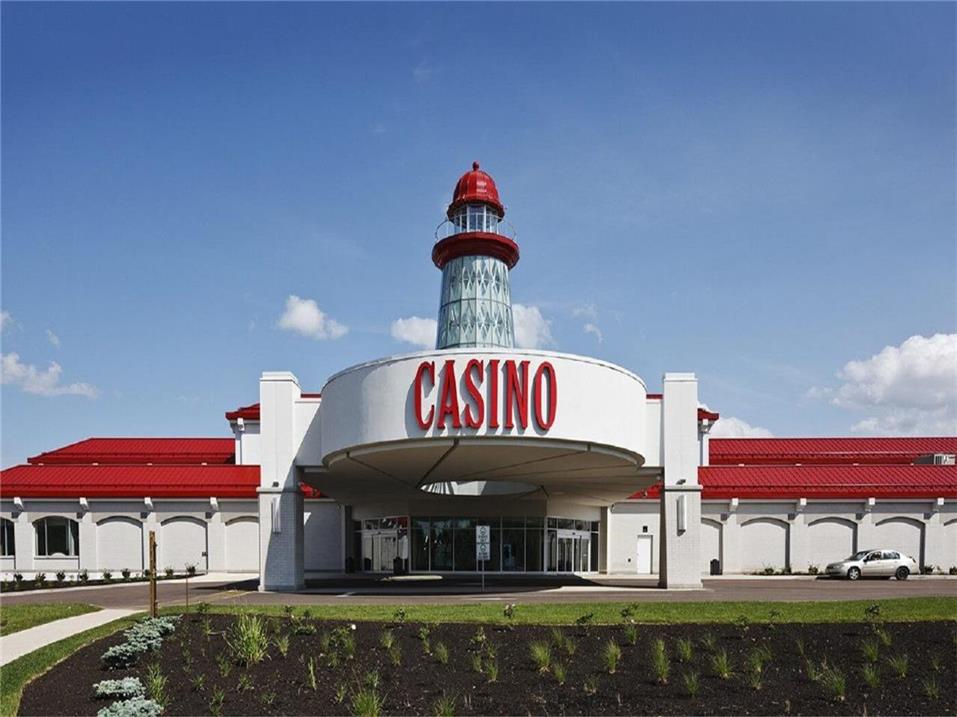 For those who love to golf, you'll love 'Mountain Woods Golf Club' - A beautifully maintained course with rolling terrain and numerous water hazards for the golf enthusiast. The course is both scenic and challenging. A day at Mountain Woods Golf Club is a day you'll never forget!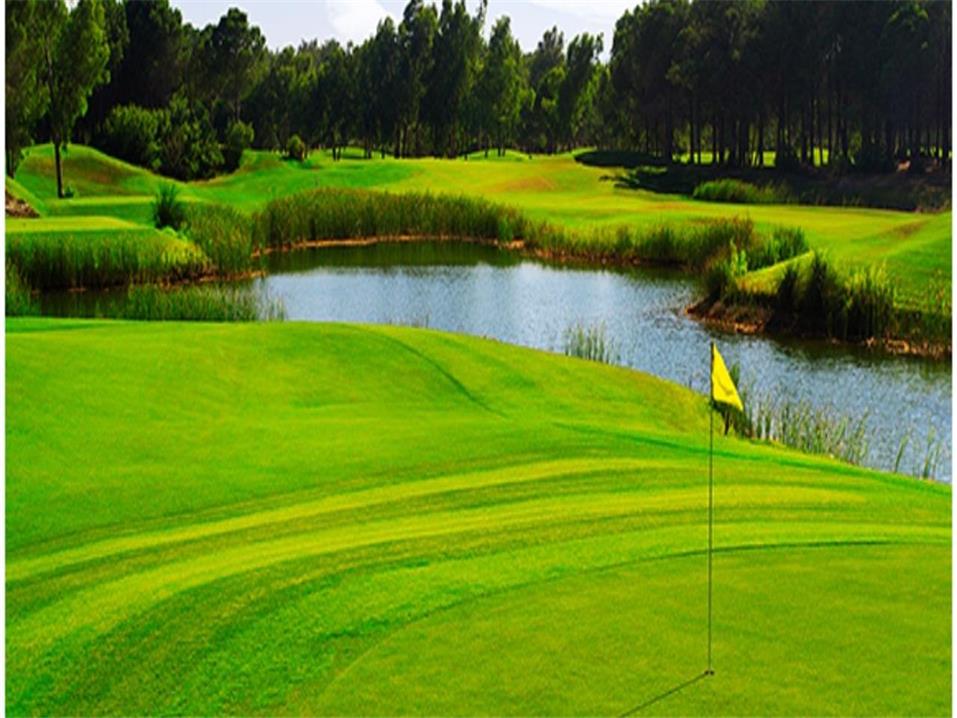 Looking for maximum thrills, try 'Skydive Moncton', where you'll see Moncton from an entirely different perspective in the capable hands of CSPA-certified skydive instructors.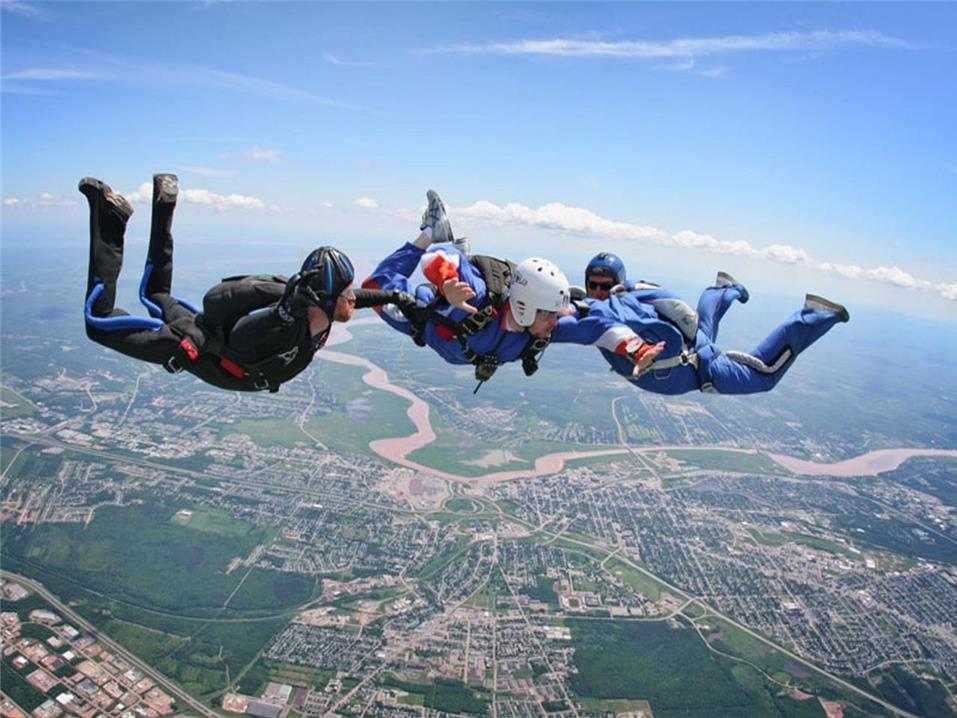 Wanna get back to nature, try walking and sliding above it. 'TreeGO Moncton' is the perfect place to practice your monkey moves! This aerial adventure course through Centennial Park is all about fun, freedom and personal reward.
100% CURIOUS GEORGE APPROVED!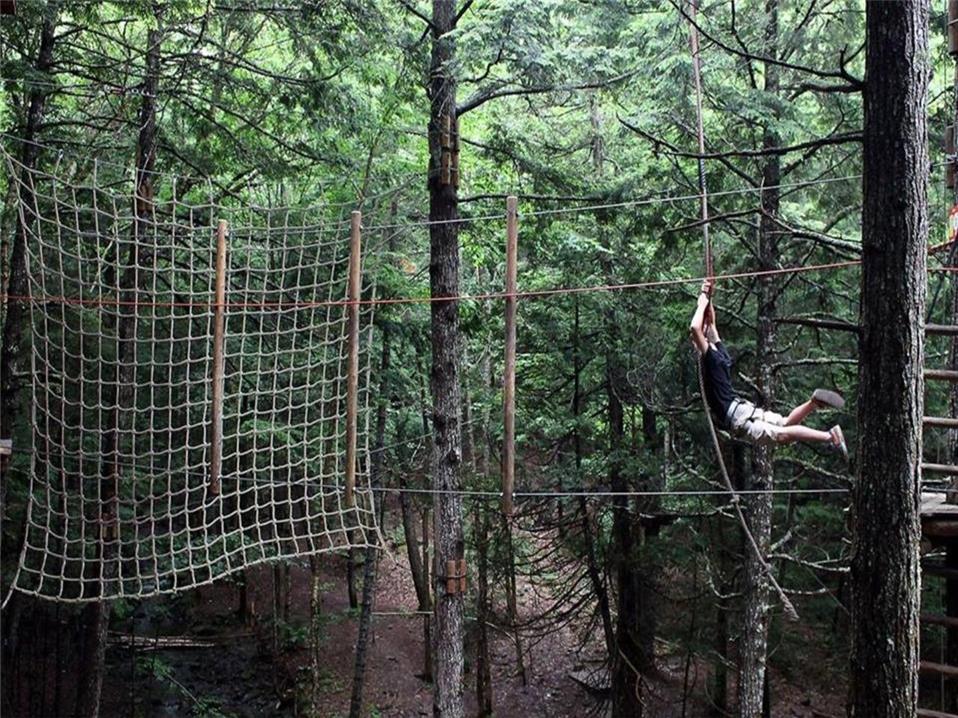 For the ultimate out door concert, try the 'Magnetic Hill Concert Site'. Virtually all of the biggest names in music have rocked this stage, including U2, The Rolling Stones, the Eagles, ACDC and Bruce Springsteen to name a few. There?s always more to come.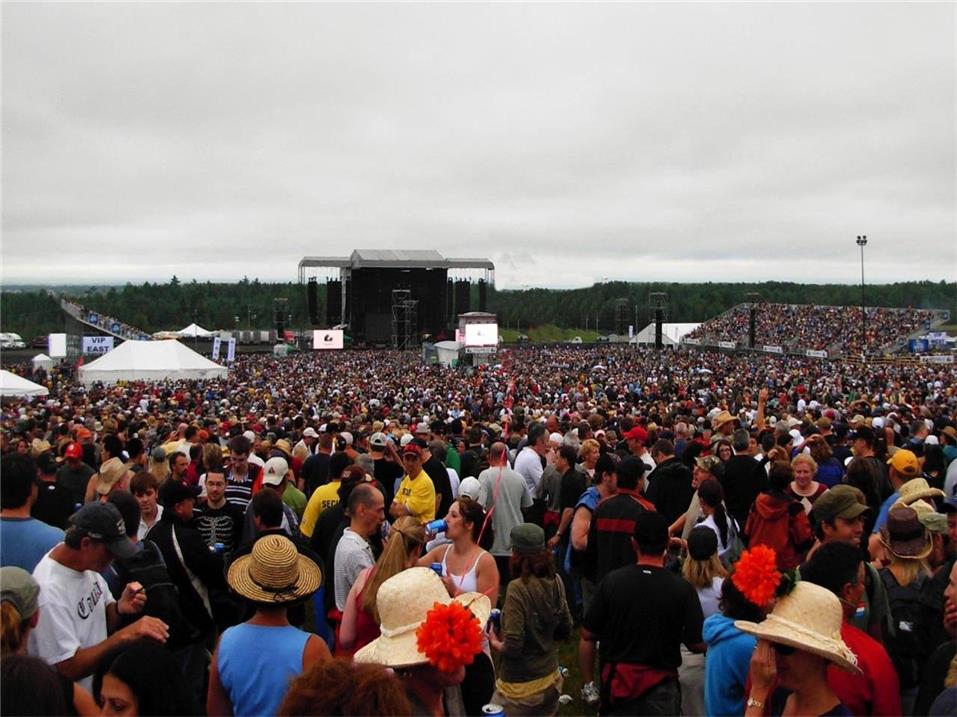 Let's talk about this fabulous property again....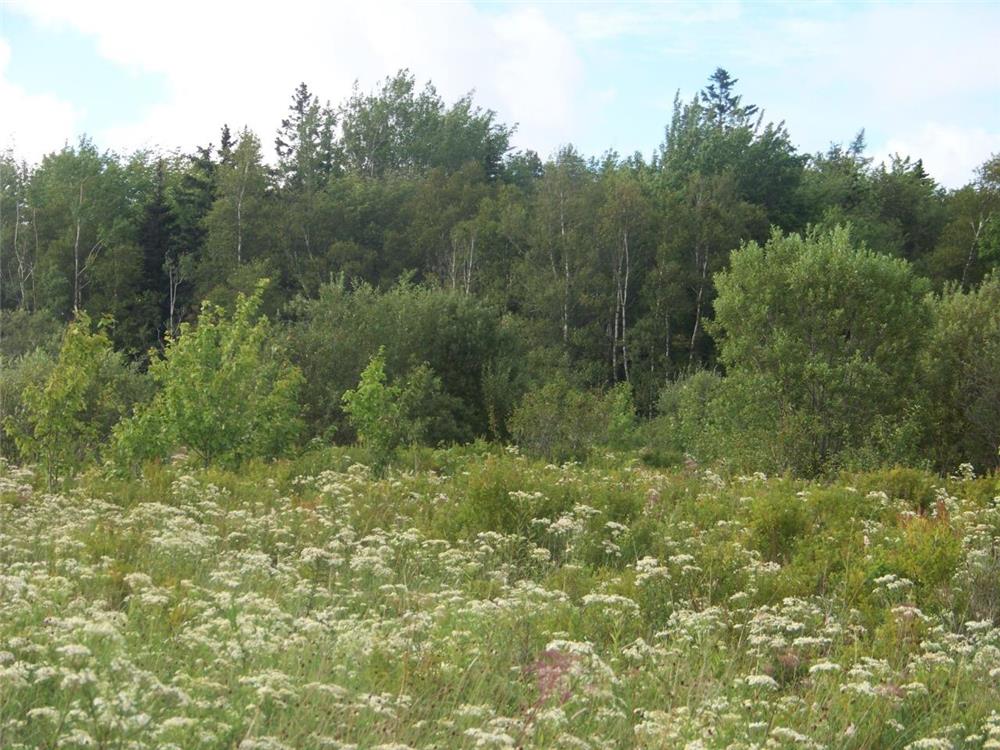 PROPERTY BENEFITS:
Besides the incredible proximity to the town of Sackville and the City of Moncton and everything they have to offer, the property itself offers great benefits as well.
The property is high and dry and has a gentle slope from the rear
. There is an existing road that travels through the center of the property. This road is currently excellent for a dirt bike, ATV, UTV, Side by Side, horse back riding and hiking - with a little upgrade it could be easily driven on, from front to rear with a car. The topography of the property is generally flat with a very slight downward slope from the rear of the property. It is not swampy or home to large ravines or gully's. The property is located in an area of pristine beauty and excellent pure spring (drinking) water without fear of contamination from industry, farming and other pollutants. The land is about 80% treed with birch, maple, pine, tamarack and spruce trees. The remaining 20% of the property is open with excellent areas for beautiful building sites. The property is very close to the town of Sackville offering a multitude of shopping, restaurants, banking and entertainment yet this property is completely unspoiled by industry and civilian polution. As mentioned, the large city of Moncton is only 30 minutes away. A truly rare piece of serene paradise with majestic views of the Bay of Fundy. With all this property has to offer, it is an extremely great place to build that new country escape year round home, vacation home, cottage or simply lock it up now as a guaranteed investment property that will return big dividends in the future. It is definitely large enough for the entire family, all their friends and even their friends...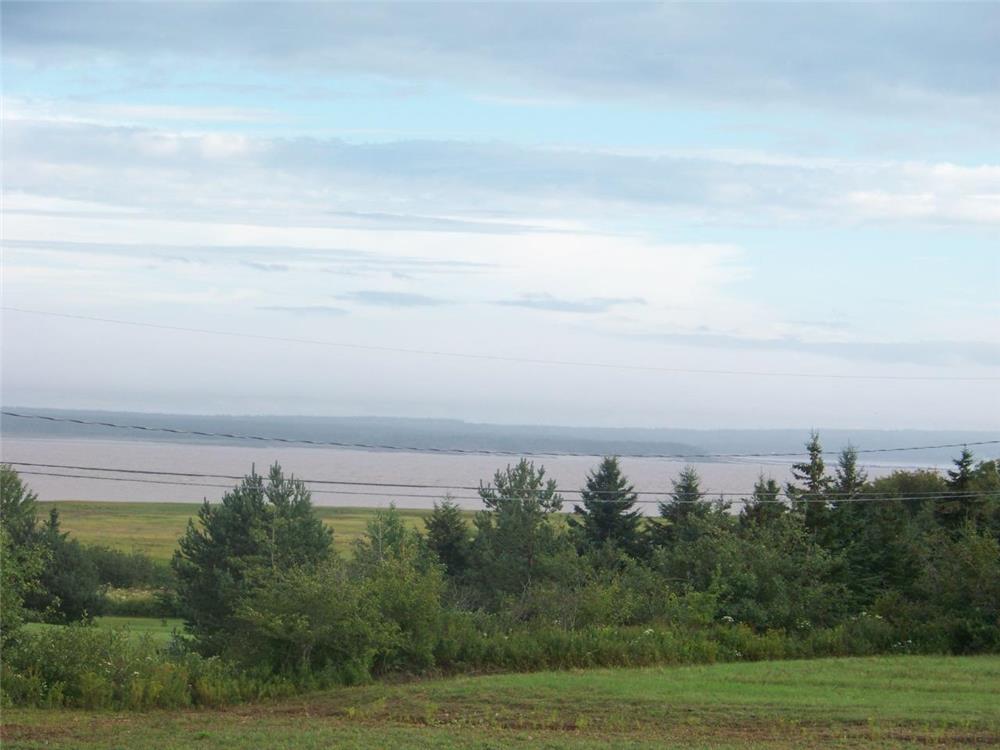 LOCATION:
The GPS coordinates are: 45.83198177557411, -64.39688334434503?. The property is located along Route 935, at Woodpoint, Sackville, New Brunswick. The City of Moncton is only 30 minutes away by car to the North. Location and site maps are shown above. For international travellers, the property is easily accessible by boat, plane and automobile - however you would like to arrive. The Moncton International Airport would be the best place to fly into when coming from outside Canada. The pricing of this property is unbeatable and offers phenomenal value. This property is not in the middle of no where, the property is in a residential area with multiple year round residential homes expanding continuously located on either side of the property. The water is fresh and the air is clean. This truly is a place of serene beauty and peacefulness. At only $49,995, for the entire 36 acre property, this is an incredible price for such a beautiful, clean and wholesome property that your health and well being will love you for.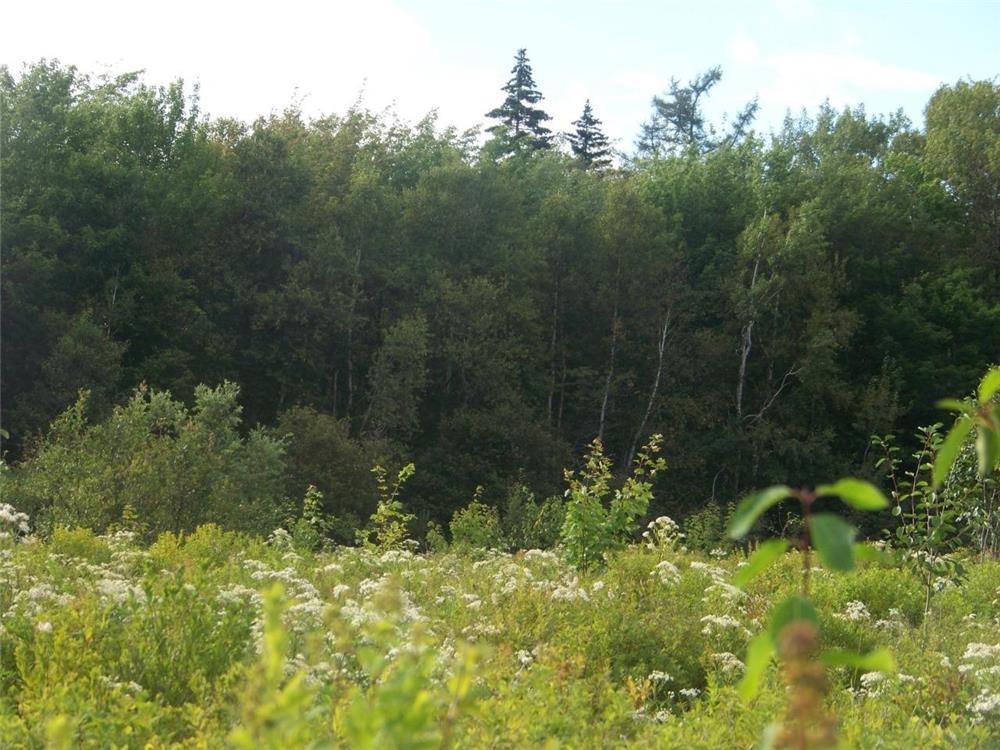 PRICE:
The price to buy this 36.0 Acre (1,568,160 sq. ft.) property outright is $49,995.


*We do offer in house financing at a rate of 5% for up to a term of 10 years. Thus, with a down payment of $3000, you can make monthly payments of only $499 and own this property. No credit checks necessary as we use the property as collateral for the note.

*There is a $250 document fee charged with the down payment which covers all costs associated with closing.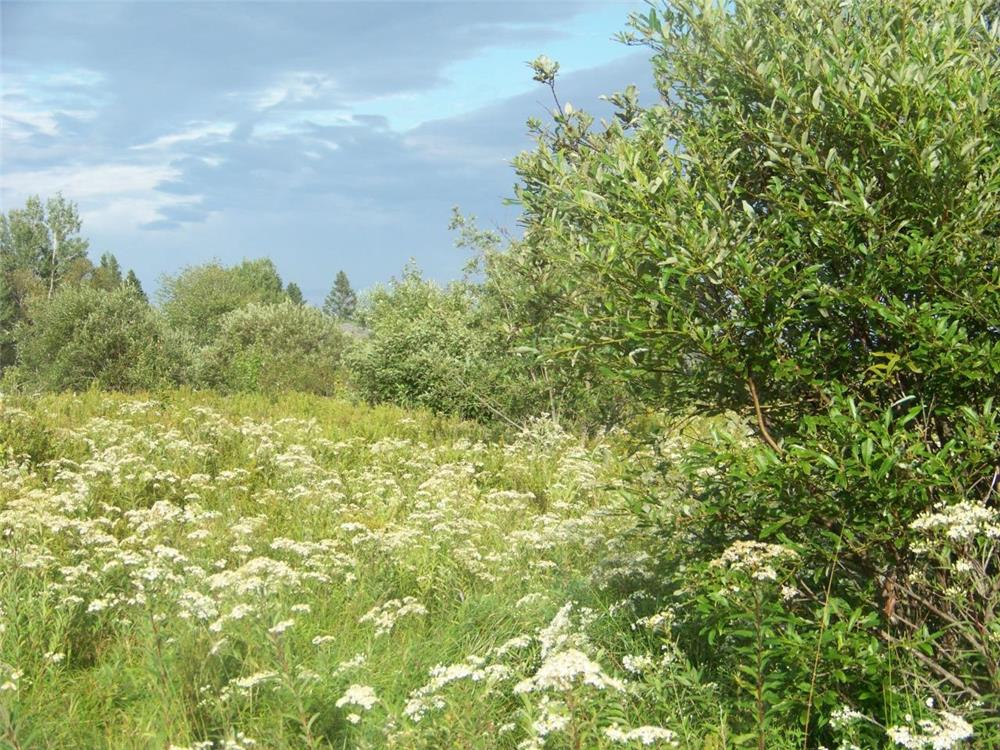 PROPERTY BENEFITS:
1. NO BUILDING RESTRICTIONS.
2. NO BUILDING REQUIREMENTS.
3. NO HIDDEN FEES.
4. NO ASSOCIATION DUES OR COSTS OF ANY KIND.
5. ANNUAL PROPERTY TAXES ARE APPROXIMATELY $275 PER YEAR.
6. THE ZONING IS RESIDENTIAL/MIXED.
7. ELECTRICITY IS ON THE LAND
8. PHONE SERVICE IS ON THE LAND
9. HIGH SPEED INTERNET IS ON THE LAND
10. CABLE TV HOOKUP IS ON THE LAND
11. THE LAND IS APPROVED FOR BUILDING
12. THE LAND HAS FULL SCHOOL BUS SERVICE
13. GARBAGE & RECYCLE COLLECTION CURBSIDE WEEKLY
Why Canadian Property is a Bargain Investment:
Non Resident Information:
No matter where you go, Realtors in Canada agree on three things: property in Canada is beautiful, abundant and best of all, incredibly affordable when compared to other parts of the world. Compare property values in places like England, Ireland, Germany and the U.S.A. (especially California, Florida, Arizona, Nevada, Texas, Oklahoma, and the entire East Coast) and buyers of Canadian property always get more for their dollar than they would at home. The simple fact is that property is less expensive in Canada, and it?s obvious that out of country buyers are in an enviable buying position: especially when you consider the tax benefits. The other thing that makes property purchase in Canada is the continuous upward growth of the population and the demand for land. Currently Canada?s population is about 34 million people and they live on 38 million square miles of land.
Perhaps, the best thing of all, is it is very common for American citizens to buy land in Canada. Right now over 4.2 million Americans own land in Canada - and the number is growing steadily.
Buying Property In Canada - The Rules And Regulations:
The bottom line is that buying property in Canada is very easy. From a bureaucratic standpoint, buying land is probably easier than it would be in the USA, the UK, or practically anywhere else worldwide. It takes much less time to complete the sale on a property as there is no escrow period on purchases. From a residency point of view, if you plan to stay in Canada for 6 months or less each year, the government considers you a tourist or non-resident. That means you can do just about anything; open a bank account, get a driver?s license, buy land, a car, etc.
Non Resident's who purchase property can come to Canada for a total of 6 months. These visits can be cumulative - 2 weeks here, 4 weeks there etc. You do not have to come for a consecutive 6 month period. This means that you can own a second home in Canada and visit it as you wish without any risk whatsoever. Your property is protected as are your rights and freedoms, just as they are in the USA. If you plan to live in Canada for more than 6 months annually, you have to apply for immigrant status and there is no better way to show immigration of your commitment to Canada, than to buy land here.
Now, let's talk about the investment. Land in Canada is an excellent investment. Currently, the US Dollar exchange rate of 25% is very favorable to buyers. What this means is that when you purchase property in Canada, you're essentially saving 25% of the purchase price. Thus a property that would normally cost $80,000 Canadian Funds can be purchased for $60,000 USD Funds, which is why this property is priced at $49,995! On top of that, most land in this area of Canada has greatly increased in value in the past 10 years and that is what we project to happen with this property we are offering. So, this is a great opportunity to invest in something that'll always be here. It won't depreciate or rust or wash away or burn up or get stolen. It'll be here forever, for your kids, your grand kids and their kids. Land is the safest investment you can make. After all, they are not making any more of it and as the world's population continues to grow so does the demand. There can only be one result and that's a positive result.
"PAYMENT POLICY": WE ARE AN AUTHORIZED MEMBER OF EBAY'S MANAGED PAYMENTS PROGRAM. WE ACCEPT MASTERCARD, VISA, AMERICAN EXPRESS, DISCOVER CARD, MONEY ORDER, BANK WIRE, CASHIERS CHECK AND CASH. BUYERS ARE INVOICED SECURELY TO THEIR REGISTERED EMAIL ADDRESS FROM OUR MERCHANT ACCOUNT. WE SEND THE PROPERTY DOCUMENTS BY SECURE EMAIL IN PDF FORMAT WITHIN 2 BUSINESS DAYS AFTER RECEIVING THE DOWN PAYMENT.
BELOW ARE ADDITIONAL PHOTOS TAKEN FROM THE PROPERTY....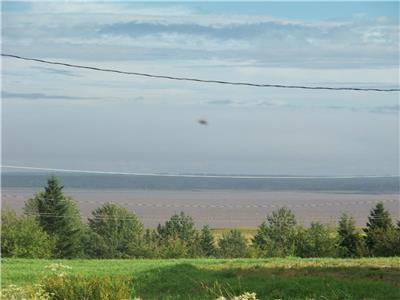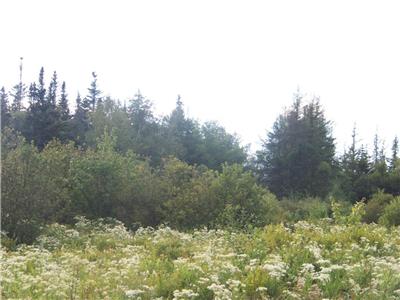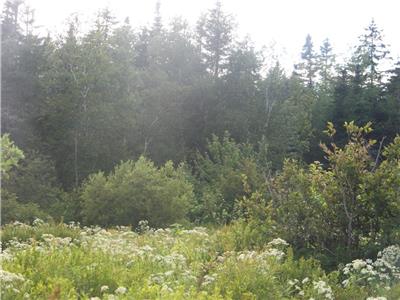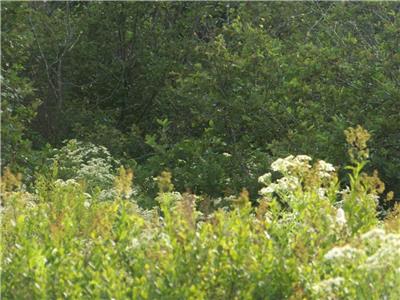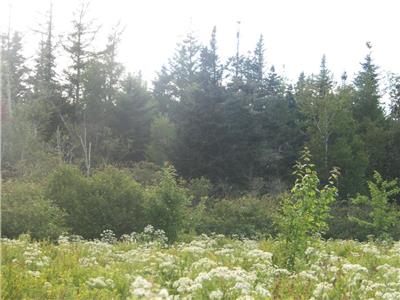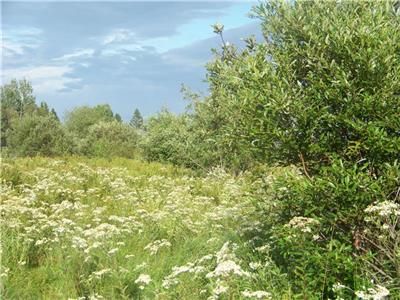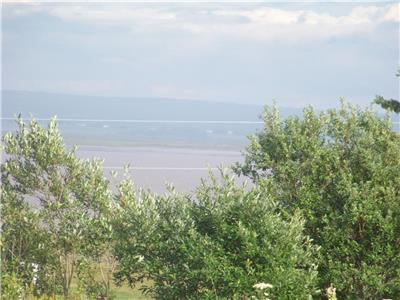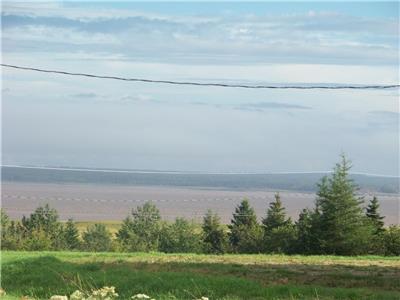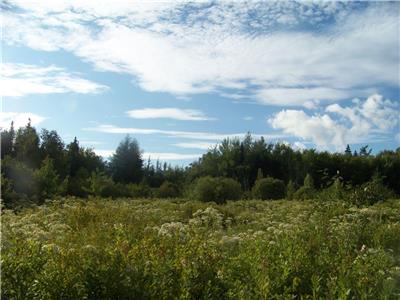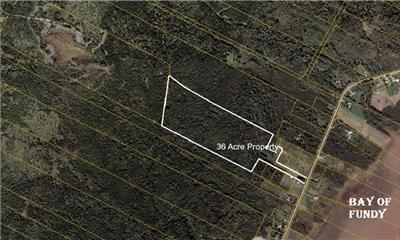 THANKS FOR LOOKING!
CANADA REAL ESTATE INVESTMENT SERVICES INC.
331 ELMWOOD DRIVE, SUITE 4-156
EMAIL: CUSTOMERSERVICE@CREISIS.COM
PHONE: 1-506-227- LAND (5263)