2.71 Acres in Oakhill at Maine & New Brunswick Border. All Utilities On Site
"MAKE THE SAFEST AND MOST SECURE INVESTMENT POSSIBLE, INVEST IN SOMETHING WITH LIMITED SUPPLY, INCREASING DEMAND AND SOMETHING WHICH CAN NOT BE DESTROYED, LOST OR STOLEN. INVEST FOR THE FUTURE, INVEST IN LAND"..... CREISI

Available below is a 2.71 Acre Property at Oakhill Country Side Estates with Paved Road Frontage & All Utilities On Site. A Beautiful Building Lot that is sure to appreciate exponentially.


All Ebay Buyers Worldwide are Welcome to Buy this Land.



THE PROPERTY IS LEGALLY SURVEYED AND CONTAINS EXACTLY 2.71 ACRES (118,047 SQUARE FEET). IT IS PRICED AT $19,995, AS SHOWN ABOVE THE PROPERTY IS WELL TREED. IT IS LOCATED IN AN AREA OF YEAR ROUND HOMES ONLY 7 MINUTES FROM CALAIS, MAINE. AND ST. STEPHEN, NEW BRUNSWICK.

THIS PROPERTY, KNOWN AS LOT 2 IS THE ONLY PROPERTY OF THE ORIGINAL 9 LOTS THAT IS AVAILABLE FOR PURCHASE.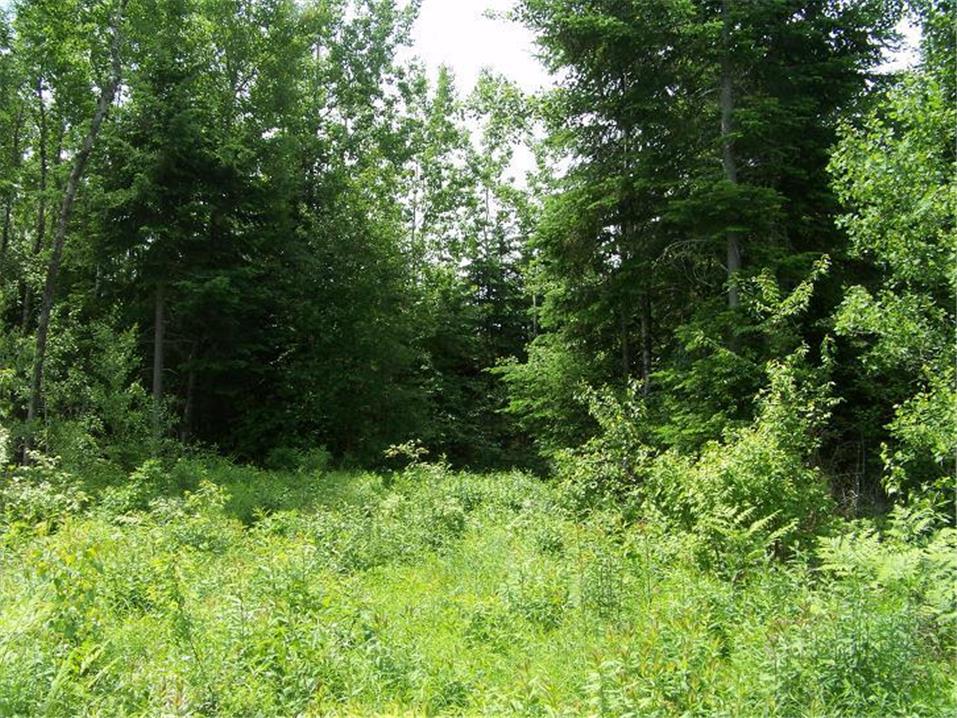 SIZE:
The property is legally surveyed and engineered. It is a magnificent 2.71 acres (118,047 square feet) and approved for residential construction. This approved Building Lot is elevated yet level and easy to walk. The property is only 7 minutes from the town of Calais, Maine and St. Stephen, New Brunswick. The property has over 200+' feet of paved road frontage on Route 745, in the most pristine country estate area with the freshest of water and air that will definitely encourage anyone to get back to nature. This area is not only pristine, it is also remarkably peaceful with virtually no crime and fantastic neighbors. This rare property located in this most rare of places is high and dry and approved for building and comes with no building restrictions or building requirements. A true piece of peaceful paradise to get away from it all where the only only sounds you hear are the sounds of nature, even though you're only moments away from shopping, restaurants, entertainment, banks, and even the USA/Canada border. This is the perfect place to get away and unwind!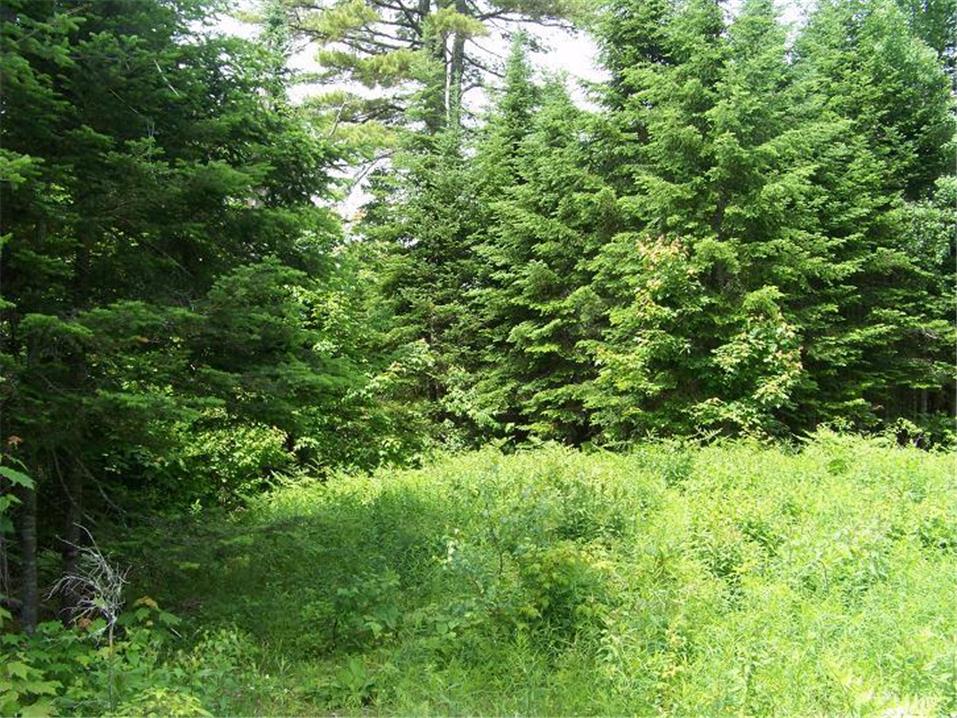 SERVICES:
All services, phone, electricity, high speed internet and cable TV are provided on site. The property has over 200+' feet of road frontage on Route 745 with a Department of Transportation driveway approval in place. The towns of Calais, Maine and St. Stephen New Brunswick are only a 7 minute car ride away. There are excellent streams, including the famous St. Croix River which runs very near the property for fishing, hiking, bird watching, etc. There are also excellent trail s where you can ride your bike, ATV, Horse, Snowmobile, Etc. without any issues. In fact the trails stretch for hundreds of miles across New Brunswick, Canada and Maine, USA with many stop points for fuel and lodging along the way. The quaint towns of St Stephen, New Brunswick and Calais, Maine offer excellent shopping advantages depending on the current exchange rates for USD and CAD currency. They also offer needed services such as hospitals, international banking, restaurants of every taste, grocery stores and virtually everything else a major town has to offer. All of this within 7 minutes of a property defined by serenity.

For those days you do want some excitement there is a rifle range, golf course, excellent lakes for fishing & boating all within minutes of the property. Loon Lake Lodge is only a couple of minutes down the road.


The land is in an area of year round residences on all sides of the property so making this a year round residence or a perfect place to escape to are both excellent options.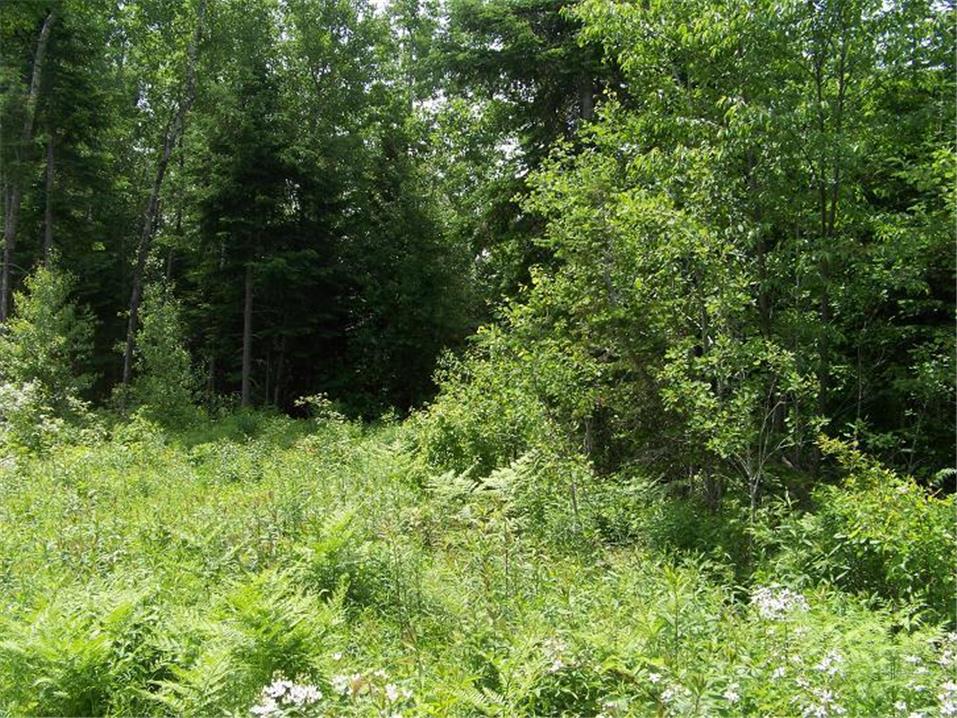 ROAD FRONTAGE:
The property has over 200+' feet of paved road frontage on Route 745 only 7 minutes from the town of St. Stephen, New Brunswick and Calais, Maine. The property has an approved driveway location designated by the Department of Transportation in preparation for your country estate cottage, home and/or retreat. The pristine country area makes this the perfect place to get away from it all for fresh air, fresh water and peaceful serenity with only the sounds of nature whispering you to sleep. it is an ideal place for both a year round residential home or seasonal getaway. Given that pristine properties like this are becoming more and more difficult to find, it is also an excellent property investment for your future.
PROPERTY BENEFITS:
The property is high and dry and has a gentle slope to the rear leading to a gentle stream
at the rear of the property. The topography of the property is generally flat with a very slight downward slope to the rear of the property. located in an area of pristine beauty and excellent pure spring (drinking) water without fear of contamination from industry, farming and other pollutants. The land is about 80% treed with birch, maple, pine, tamarack and spruce trees. The remaining 20% of the property is open with excellent areas for beautiful building sites. There is are excellent trails located to the left of the property that will take you to more trails that lead throughout New Brunswick and Northern Maine. It is home to the best hiking, four wheeler and snowmobile routes in North America which are professionally maintained with service points to fuel up and dine all along the way. The property is very close to the towns of St Stephen and Calais Maine offering a multitude of shopping, restaurants, banking and entertainment yet this property is completely unspoiled by industry and civilian polution. A truly rare piece of serene paradise. With all this property has to offer, it is an extremely great place to build that new country escape year round home, vacation home, cottage or simply lock it up now as a guaranteed investment property that will return big dividends in the future.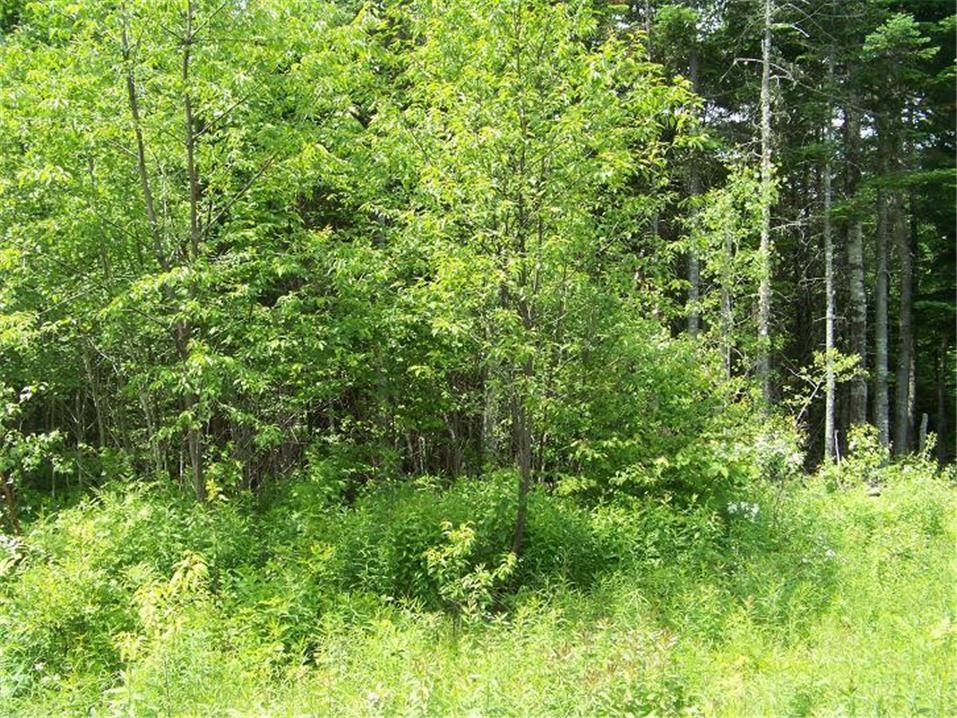 LOCATION:
The GPS coordinates are:
45.296213989062466, -67.30235498902738
. The property is located along Route 745, at Oakhill Country Side Estates, St. Stephen, NB, approximately 7 minutes from the beautiful town of St Stephen, New Brunswick and Calais, Maine. It is only 7 minutes from household shopping, restaurants, churches, business centers, historic buildings, and numerous entertainment venues located in the towns of St. Stephen, New Brunswick and Calais, Maine. The property is easily accessible by boat, plane and automobile - however you would like to arrive. The pricing of this property is unbeatable and offers phenomenal value. This property is not in the middle of no where, the property is in a residential area with multiple year round residential homes expanding continuously located on either side of the property. The water is fresh and the air is clean. This truly is a place of serene beauty and peacefulness. At only $19,995, this is an incredible price for such a beautiful, clean and wholesome property that your health and well being will love you for.

PRICE: The price to buy this 2.71 acres (118,047 sq. ft) parcel outright is $19,995.

*We do offer in house financing at a rate of 5% for up to a term of 5 years. Thus, with a down payment of $1000, you can make monthly payments of only $360 and own this property.
*This is a "Down Payment Auction". The bid is for the down payment which is deducted from the purchase price and the buyer has the option to pay for the property over a period of 5 years. There is a nominal cost of 5% for the term of 5 years. As an example, with a $1000 down payment ($19,995 - $1000 = $18,995) the monthly payment for the $18,995 balance is $360 per month for the 60 months with no prepayment penalties. All buyers from all countries are welcome to purchase.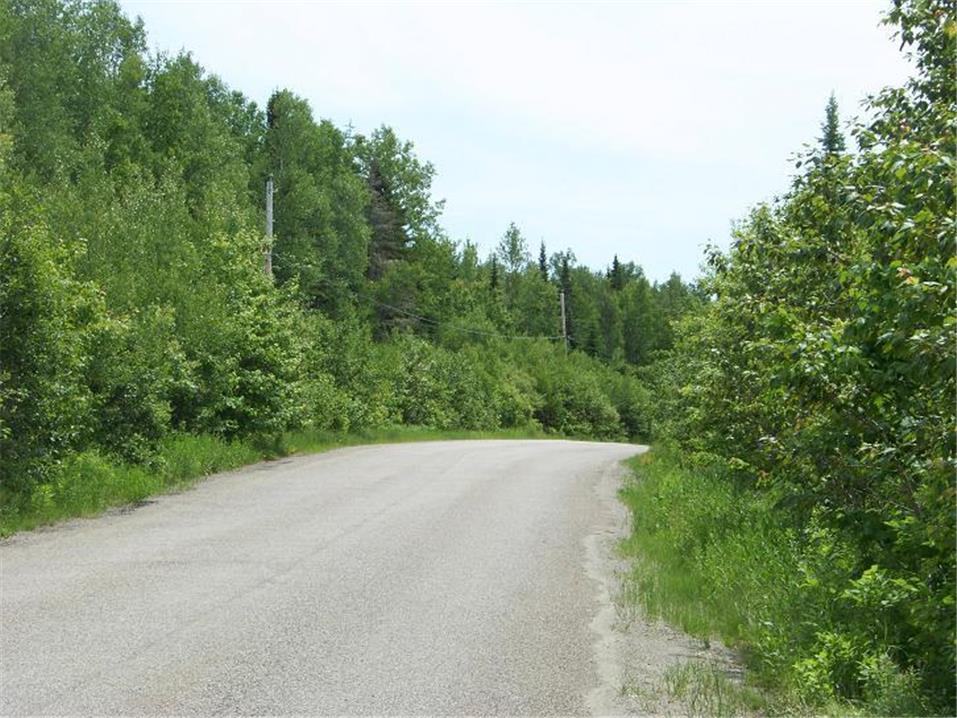 PROPERTY BENEFITS:
1. NO BUILDING RESTRICTIONS.
2. NO BUILDING REQUIREMENTS.
3. NO HIDDEN FEES.
4. NO ASSOCIATION DUES OR COSTS OF ANY KIND.
5. ANNUAL PROPERTY TAXES ARE APPROXIMATELY $225 PER YEAR.
6. THE ZONING IS RESIDENTIAL/MIXED.
7. ELECTRICITY IS ON THE LAND
8. PHONE SERVICE IS ON THE LAND
9. HIGH SPEED INTERNET IS ON THE LAND
10. CABLE TV HOOKUP IS ON THE LAND
11. THE LAND IS FULLY SURVEYED
12. THE LAND IS APPROVED FOR BUILDING
13. THE LAND HAS FULL SCHOOL BUS SERVICE
14. GARBAGE & RECYCLE COLLECTION CURBSIDE WEEKLY
Why Canadian Property is a Bargain Investment:

Non Resident Information:
No matter where you go, Realtors in Canada agree on three things: property in Canada is beautiful, abundant and best of all, incredibly affordable when compared to other parts of the world. Compare property values in places like England, Ireland, Germany and the U.S.A. (especially California, Florida, Arizona, Nevada, Texas, Oklahoma, and the entire East Coast) and buyers of Canadian property always get more for their dollar than they would at home. The simple fact is that property is less expensive in Canada, and it?s obvious that out of country buyers are in an enviable buying position: especially when you consider the tax benefits. The other thing that makes property purchase in Canada is the continuous upward growth of the population and the demand for land. Currently Canada's population is about 34 million people and they live on 38 million square miles of land.
Perhaps, the best thing of all, is it is very common for American citizens to buy land in Canada. Right now over 4.5 million Americans own land in Canada - and the number is growing steadily.
Buying Property In Canada - The Rules And Regulations:

The bottom line is that buying property in Canada is very easy. From a bureaucratic standpoint, buying land is probably easier than it would be in the USA, the UK, or practically anywhere else worldwide. It takes much less time to complete the sale on a property as there is no escrow period on purchases. From a residency point of view, if you plan to stay in Canada for 6 months or less each year, the government considers you a tourist or non-resident. That means you can do just about anything; open a bank account, get a driver?s license, buy land, a car, etc.
Non Resident's who purchase property can come to Canada for a total of 6 months. These visits can be cumulative - 2 weeks here, 4 weeks there etc. You do not have to come for a consecutive 6 month period. This means that you can own a second home in Canada and visit it as you wish without any risk whatsoever. Your property is protected as are your rights and freedoms, just as they are in the USA. If you plan to live in Canada for more than 6 months annually, you have to apply for immigrant status and there is no better way to show immigration of your commitment to Canada, than to buy land here.

Now, let's talk about the investment. Land in Canada is an excellent investment. Currently, the US Dollar exchange rate of 30% is very favorable to buyers. What this means is that when you purchase property in Canada, you're essentially saving 30% of the purchase price. Thus a property that would normally cost $26,000 Canadian Funds can be purchased for $20,000 USD Funds, which is why it is priced at $19,995! On top of that, most land in this area of Canada has greatly increased in value in the past 10 years and that is what we project to happen with this property we are offering. So, this is a great opportunity to invest in something that'll always be here. It won't depreciate or rust or wash away or burn up or get stolen. It'll be here forever, for your kids, your grand kids and their kids. Land is the safest investment you can make. After all, they are not making any more of it and as the world's population continues to grow so does the demand. There can only be one result and that's a positive result.
"PAYMENT POLICY": SINCE 2016 PAYPAL POLICY EXCLUDED PAYMENT FOR REAL PROPERTY, AS SUCH WE ARE NOT PART OF EBAY'S MANAGED PAYMENTS PROGRAM. AS AN EBAY MANAGED PAYMENT PROGRAM PARTNER, OUR CORPORATE ENTITY HAS BEEN VETTED BY EBAY. OUR MERCHANT ACCOUNT WAS ESTABLISHED TO ACCEPT MASTERCARD, VISA, AMERICAN EXPRESS, MONEY ORDER, BANK WIRE, CASHIER'S CHECK AND CASH. BUYERS ARE INVOICED SECURELY TO THEIR REGISTERED EBAY EMAIL ADDRESS SHORTLY AFTER WINNING THE AUCTION. PAYMENT FOR ALL PURCHASES MUST BE RECEIVED WITH 4 DAYS OF THE AUCTION CLOSE. WE SEND THE PROPERTY DOCUMENTS BY SECURE EMAIL IN PDF FORMAT WITHIN 2 BUSINESS DAYS AFTER RECEIVING THE DOWN PAYMENT.
BELOW ARE ADDITIONAL PHOTOS OF THE PROPERTY....
THE GPS CO-ORDINATES FOR LOCATING THE PROPERTY ON GOOGLE MAPS ARE:
45.296213989062466, -67.30235498902738
CANADA REAL ESTATE INVESTMENT SERVICES INC.
331 ELMWOOD DRIVE, SUITE 4-156
EMAIL: CUSTOMERSERVICE@CREISIS.COM
PHONE: 1-506-227- LAND (5263)